Despite being a small country in the heart of Europe, Switzerland is well known both inside and outside the continent. Swiss ski resorts, lakes, chocolate, and cheese immediately come to mind when we think of the country.
❓ However, have you ever considered spending your vacation in Switzerland?
Traveling in Switzerland is always interesting because it is a country that is truly blessed by nature. Every individual can select from a variety of options for their preferred mode of travel. Traveling can be productive and environmentally friendly in both ways if you use the natural resources wisely.
Check out my first Tik Tok & YouTube video from Lugano, Switzerland
What is "sustainable tourism"?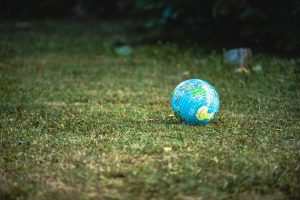 According to the World Tourism Organization, sustainable tourism "addresses the needs of travelers, the industry, the environment, and host communities, taking full account of its current and future economic, social, and environmental impacts."
With a focus on sustainable tourism, Switzerland implements its own strategy called Swisstainable.
Swisstainable's main goal is to :
Help tourists experience nature up close and personal.
Discover the local culture in its truest form.
Purchase and consume local goods
Stay longer and explore farther
🇨🇭
Switzerland: a country for eco-friendly travel?
In terms of environmentally friendly travel, Switzerland is the world leader. The sustainability abilities of major towns like Zurich, Bern, and Geneva have frequently been recognized. But what makes Switzerland resilient?
Switzerland's natural environment
Water that meets high quality standards
Resorts without cars
🔍 5 sustainable hotels in Switzerland :
💡 Do you prefer traveling and exploring Switzerland? Have you ever stayed in a sustainable hotel? If so, which one? Please let me know in the comments section below!
⬇ Check out my last blog posts here :
1️⃣ The role of Artificial Intelligence in the Hotel Industry
2️⃣ Smart Hotels – The result of Smart Technology
References
(2019, January 6). What is Switzerland Famous For? Here are 8 things! Studying in Switzerland. Retrieved February 4, 2023, from https://studyinginswitzerland.com/what-is-switzerland-famous-for/
(n.d.). Sustainable tourism. United Nations – Department of Economic and Social Affairs Sustainable Development. Retrieved February 4, 2023, from https://sdgs.un.org/topics/sustainable-tourism
(n.d.). Swisstainable – sustainable travel in Switzerland. My Switzerland, Switzerland Tourism. Retrieved February 4, 2023, from https://www.myswitzerland.com/en-ch/planning/about-switzerland/sustainability/
(n.d.). Sustainable Tourism in Switzerland. Magic Switzerland. Retrieved February 4, 2023, from https://www.magicswitzerland.com/sustainable-tourism-and-responsible-travel-in-switzerland/