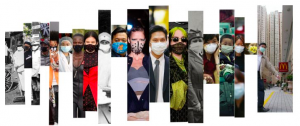 Due to the situation Worldwide, people are looking for activities to do at home and ways to learn new thing. On the lockdown, most of the population are active on social media as social distancing measures occurred. Same for the fashion industry community as for any other as well. Nowadays, fashionistas and others while staying home are desperately grabbing the scenes of indoor-wear as an output for creativeness. Consequently, Instagram pages are getting popular and productive as well as hashtags like: #goingnowherebutfuckitimgettingdressed
Together with the family and siblings also friends that are living together, even some couples are trying new things out. Thus, Instagram is becoming a curated heaven of fashionable face masks which every famous and non-famous brands produce nowadays. Masks have been an accessory that is at this moment took the greatest popularity in the world. People have been living in coronavirus for long and the normal masks for fashionistas are getting out of the interest when it comes to fashion. However, in my opinion and having a conversation with influencers from Instagram I have observed that some influencers do not respect the decision of switching the surgical masks N95sto trendy ones from leading brands. As the medical masks are preventing to get infected from the virus, where the fancy ones are not having the effect of protection, maybe some does. Those masks should be worn all the time when you are in public places and considered as physical barrier to protect you from bacterial particulates, states The World Heals Organization (WHO).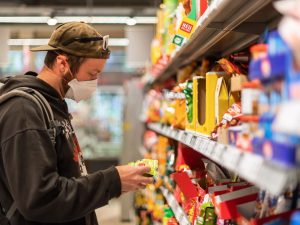 According to the all above mentioned importance of the masks, American politician Governor Andrew Cuomoaddressed that: "for the foreseeable future, we will be wearing masks to the grocery store, on walks and runs, and maybe even after the crisis abate" (Vogue Magazine) To support his statement, I would like to show you the real life nowadays during lockdown. Half of whatever he said is happening already in the World, maybe not in every country bun in most of the countries around the globe.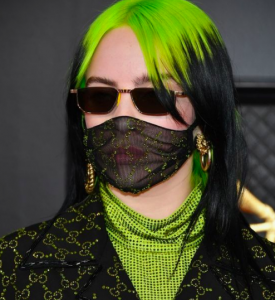 Talking abound Instagram trends, mask selfies has become a fashion item rather than functional mask for people's fortification. Since top fashion brands are producing branded face asks, for civilians the best ones are made of cloth. Anyway, scrolling Instagram posts you can see that celebrities and even macro-influencers are demonstrating their fashionable masks from top designers. Stalking all those bizarre pictures, majority of their audience are reacting very negatively towards fashion masks. Thus, before the coronavirus pandemic started in the United states, Billie Eilish wore a Gucci face covering mask to the Grammys. Here how did that look like: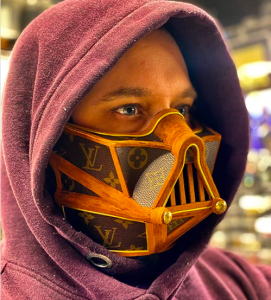 So, all the other top brands such as: Louis Viutton, Nike, Addidas, Fendi and Channel and others has made face masks. The Louis Vuitton mask will cost you $ 1,800, which tells you to wear a thin mask under it, in order to keep the droplets from actually landing in the air. This mask features the classic brown monogram pattern and gold rivets for underlining as well as, outfitted with a tan suede for itemizing. Therefore, saying that the branded masks are not protective is totally not correct, they are rather taken to the next level.
Some of the American fashion designers have turned their businesses into a mask-making machine for hospitals, like Christian Siriano who dresses celebrities on Oscars. Also, the landing page of Etsy- an e-commerce website focusing on handmade items, became all about masks and listed that 2million searches for face masks have been done from April 4-6. Therefore, the number of sold masks increased to an unbelievable measure.
To conclude, I would like to designate that face masks are not a fashion accessory and should not be taken like that at all, as their function is to state secureness. But, they are taking the real amount of your own face, so it is not surprising when others are looking for visually pleasing ones.