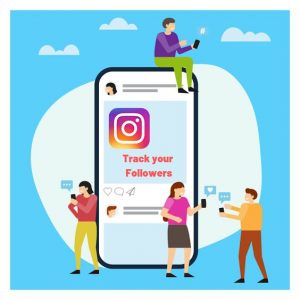 As I always mention on my blog posts that today "influencers" on social media are closer to celebrities or starts of reality shows, they have become tremendously admired and inspired from their audience. The fashion industry has thrived like no other B2C industry on Instagram and has created unequalled opportunities for brands and the audience willing to scroll posts and shop frankly. The biggest retailers of smaller brands like H&M, Zara, Forever 21, Zalando and others are leveraging the reach and engagement of this visual platform, as well as established luxury fashion labels. What do they do? You would ask, they essentially attract and engage as much folks as possible with influencer-created content, creative exclusive hashtags and shoppable ads. In order to reach the key audience, it is essential to find influential creators and that can engage with their fans.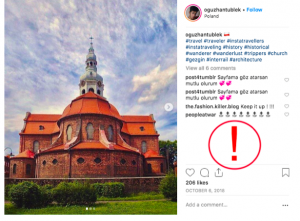 The size of influencer marketing flourishes according to the growth of Instagram user base every single day. However, there can also occur problems being an Instagram influencers or its users. The marketing of this platform can contain also fake followers or bots in order to boost follower counts.
Definition:
Bots– these are the fake Instagram accounts designed to imitate the action for real users. For instance, they are created to get massive follows, likes and comments.
Why people leave aside the organic way instead of Instagram bots?
Well, those bots are formed for those who like to get followers at a high volume, as quick as expected. Of course, they are costly. Those individuals state that reaching organic audience is time-consuming. Along with growing interest, the market of fake followers has grown for the pas few years while Instagram has established programmed bots fro those who are using them as robots, as the massive followers are coming through at a high speed. This major flow includes accounts that are built by the system with generating minimum (fake) engagement with their audiences. Fake followers make accounts appear in the search feed of the Instagram search section, which makes accounts more popular and visible to others. As fake accounts could look legitimate, brands that are willing to collaborate with those accounts can crash to low sales or even no sales at all. Brands cooperating with accounts also, paying them to reach the audiences to market their services or products.
So, I will demonstrate an Influencer Instagram account which has bot activity: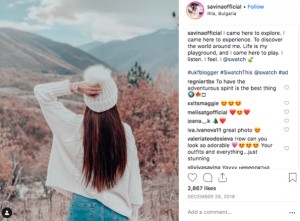 This post is sponsored by Swatch, which still has generated some likes and comments.
There is also another approach to gain more followers on Instagram, called follow-unfollow strategy. The idea is to drive awareness to the audience by following potential fans or else people with the same Instagram niche. Personally tried this approach, however I would suggest to not follow this method. It simply doesn't work! Yes, you will get some followers but in the end you have to either unfollow them either they unfollow you. This approach cannot be implemented for long-term, thus Instagram allows to follow and unfollow only 50 accounts per hour. Therefore, this strategy may be counted as bot and the platform activates the anti-bot system, where it limits you from further action for a certain period of time. Due to the fact that I am not into watching Instagram stories of more than 200 people, I simply don't like to follow massive accounts, especially when I don't have time for that. Hence, I would advise the approach to those who have enough time to do that.
Vital thing to know:As Instagram influencers or any bloggers accounts are public, that means they are likely to be vulnerable to bot activity for their posts or account overall. This of course forms complications either the account has organic followers or not, event for brands alike.
Many Influencers are Looking to Bots to Boost Their Followings & Their Earnings
INSTAGRAM BOTS: HOW FAKE FOLLOWERS ARE IMPACTING SOCIAL MEDIA MARKETING
ARE FAKE INSTAGRAM INFLUENCERS DECEIVING BRANDS?
Fake followers in influencer marketing
3 ways to spot fake micro-influencers on social media
3 ways to identify if an influencer has fake followers
How wannabe Instagram influencers use bots to appear popular
Uncovering Instagram Bots With a New Kind of Detective Work
5 Tests to Identify Influencers That Will Deliver Real Results