Have you ever asked yourself why gaming developers launch free games? Games like Fortnite, Valorant, and League of Legends are all free so how do they earn profit? Or do they earn any profit at all to begin with? The answer is yes, they all do it and it has turned out very profitable for them. So, what can a small gaming company lose if it chooses to adapt this concept? Probably nothing….
In the following I will be explaining some of the ways a gaming developer can adapt to gain profit and a customer base if it chooses to launch a free game:
1. Ads
Without a doubt advertising is the number one way of generating high profits from F2P games, but it gets a bit tricky in the way you as company choose to use them so there are some things that have to be taken in account.
– The first one being if you plan in launching the game in a mobile version or a desktop version or maybe both its up to you. It should be noted that mobile users are by far most likely ones to click on ads that pop up in their displays. While for desktop users it's a different thing as there are many ways to get rid of them. Based on recent studies the click-through-rate its much higher on mobile devices than in desktop. So, PC gaming developers need to watch out when it comes to types of ads they want to use, as display ads are not the way to go!
Typical ads that can be used are:
– Display ads: Are the most used in mobile industry, simple banners that just pop up on the display while the game is being played. These ads generate more profit for the company the longer they are visible in the gamers display.
– In-game-ads: As mentioned in the first blog post (link) or ads that are in the actual game to be seen, like some places in the game that include some brand logos it can be posters or banners in the environment of the game or in the cars or weapons of it. The brands that are included in your game might have to pay some fee to you or it can be a percentage from their sales or some other agreement.
– Stimulant ads: are these types of ads that motivate you to watch them because you will be getting a reward after. Commonly used in mobile games a simple example is Online Soccer Manager you can watch an ad for about 30 seconds to obtain a token. Usually, they all tend to be around 15-30 seconds and in the end of it a reward is waiting for you.
2. Memberships
Another option is to launch a free-to-play game but to use specific features of the game to make it requirable to buy a membership subscription. Though it is highly suggested to not make key gaming features included in the subscription, its better to think of some sort of extra credits, skins, or any other creative feature. Making your game pay-to-win its never advisable. Memberships can be monthly, quarterly, and yearly or maybe just once in a time transactions. The more creative benefits you can include in the packages with a good price level the higher the chances for them to be bought. Besides another idea can be offering pre-order deals, so the game probably will cost x2 times more but the players that take the offer might play the game two weeks earlier so that they have the upper hand from others and to include in that deal some nice skins, or players or other interesting gaming features.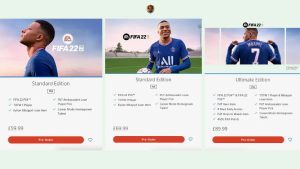 3. In-game-purchases
The next option of monetizing a free game is the in-game-purchases that can be offered, it is the most frequently used option for the moment. The best example can be free shooting games, let's take Valorant as it is a simple example of a free shooting game that uses this option of monetization. Likewise, you can download Valorant for free but in the game, you have a huge amount of weapon skins to buy if you use real money. Weapon skins prices range from around $7-8 up to $25 but knife skins are even more expensive up to $50-60. What is even more creative is their bundle offers, weekly they launch a bundle of skins which includes weapon and knife skins plus some banners and garments to use on weapons for "free" included in the bundle.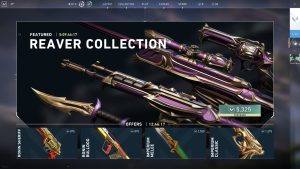 Moreover, sometimes these skins can be created collaborating with famous designers which can help even more the promotion of the game to reach higher customer base.
The reason why I specifically mentioned Valorant is that you can learn best by example, and Valorant expresses a very simple example of how you can monetize a free game using in-game-purchases option.
4. Exclusive Brand Products
After some successful time in the market now you can start selling personalized merchandise based on the game you have developed. Of course, merchandise concept can only be launched after a great fanbase has been generated but once that is achieved profits from it are quite underrated. Merchandise products can vary from most basic ones such as t-shirts, hoodies, coffee mugs, phone cases everything that is related to the game. Usually, prices for t-shirts range from $25-30, hoodies $60-65, coffee mugs $7-15 (some exclusive ones like Valhalla below $50), comic statues for up to $100. As it can be seen it might turn out as a profitable option to generate income in a completely different way, so why not try to explore it, nearly all gaming developers do it.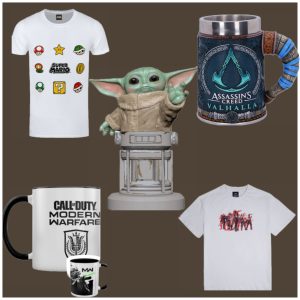 As to summarize it can be said that F2P gaming industry its very profitable you just have to be careful and vigilant to find your niche market. Worth keeping in mind is that based on recent studies the success and profit rate for this concept are around three times higher in mobile gaming industry rather than PC. So the tips above can be more profitable for mobile gaming developers but a lot of them will work for PC video gaming developers too, it's all about how you adapt it to your game.
References:
How do F2P (free-to-play) games make money in 2022? [8 Proven Strategies]

https://sg.style.yahoo.com/how-f2p-games-make-money-here-to-stay-050216527.html
https://topube.com/how-do-f2p-games-earn-money/