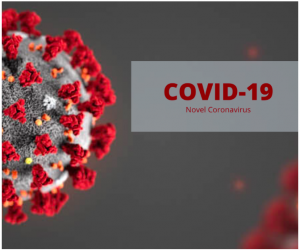 The biggest shifts in fashion have historically not come from runway trends but followed events such as wars that disrupt society on a huge scale, states a journalist Kimberly Chrisman-Campbell. Being a fashion historian and an author of a book on fashion's role and personalities from the era of 18th Century, just before the French Revolution (Find the book in end of this post). Following the French Revolution, as women avoided symbols of aristocracy, Kimberly points that women started wearing pants on regular basis only after World War II when they were hurried into the workforce. Moreover, she published a fashion journey book from the first century A.D. to the present, called- Worn on This Day: The Clothes That Made History. Looking back at the chronology of those books, we realize that each day of our life is represented by an outfit either glamorous one or anonymous humble.
The way we dress on daily basis is attentively nailed to how we live. Due to current situation of Coronavirus pandemic, the alters appear in our day-to-day life and it may also leave its mark on the outfits we wear. The Covid-19 brought a negative impact on fashion industry on every imaginable level, such as: demand has fallen, production has dropped, retailers stopped its functions and so on. Approximately 80% of transactions still operates on physical stores, which lead to a real crisis of fashion industry. During the lockdown worldwide, everyone's mind is more focused on essential items and products in order to survive rather than in fashion, as in this context it is an after-thought or not even a thought of style and outfits. Definitely, the sales have been so low at the moment and to maintain some income, many high street retailers are selling anything they're able to at significantly discounted prices online. For instance, a very well known brands like H&M, Uniqlo and Gap are offering mid-season sales on clothes that are more likely to be used at home, such as: pajamas, leggings, t-shirts and jogging bottoms. This way of marketing can bring their sales statistics a bit better than 0 at the lockdown, currently increase by 70% of loungewear clothes.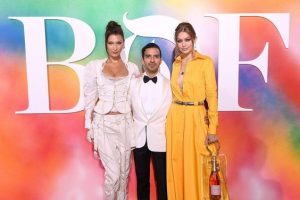 A fashion expert and commentator Imran Amed (Business of Fashion CEO) says that: "I've actually heard of some designers who are saying, 'the collection I showed for spring/summer 2020, we're just going to sell that in spring/summer 2021'. That won't be a solution that works for every brand, but I think getting through this situation is going to require some real lateral thinking and creativity."
The most important comment of him was that: "This is the largest crisis that the modern industry has ever faced."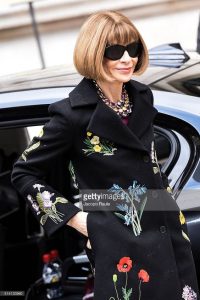 But even once the coronavirus pandemic has settled somewhat, however long that may take, you would have questions about "What the fashion industry will look like?". In my opinion, I feel that when we come out of the global pandemic, at the other end, people's values are really going to be shifted. "The Coronavirus situation lent an opportunity for all of us to look at our industry and to look at our lives, and to rethink our values, and to really think about the waste, and the amount of money, and consumption, and excess that we have all indulged in and how we really need to rethink what this industry stands for."-says the Vogue editor Dame Anna Wintour.
In global annual revenue, the fashion industry generated over $2.5 trillion (£2.02 trillion) before COVID-19 occurred. And nowadays, fashion brands are hoping that their customers will return when the lockdown restrictions will ease that they could open their physical stores.
Find out more right here:
Anna Wintour says fashion industry must 'rethink' its values post-coronavirus
The BoF Podcast: Imran Amed on Finding Opportunity in a Crisis
Fashion Victims: Dress at the Court of Louis XVI and Marie Antoinette