Hello Everybody
We continue to talk about what is happening in Mobility and what is changing rapidly. It may not be possible to predict how important the mobility need is, how fast this sector changes and what will happen!
You may encounter situations you have never guessed! Here is another example.
Let's imagine this. Two adorable animals with opposite characters, such as cat and dog, try to defeat fox and kick him out of the neighborhood by moving together. Is it interesting, isn't it? Let's make it clearer now. In reality, BMW instead of the cute cat, Mercedes-Benz instead of the cute dog and Tesla instead of fox are found. In short, in the mobility world and automotive industry, these two well-established and large companies, BMW and Mercedes-Benz, do not want to leave the future of automotive to Tesla (and of course to other technology and automotive companies such as Google, Uber etc.).
For this reason, these two giants seem to have decided to preserve their leader positions by incorporating together in some areas of the industry.
It's time to reimagine mobility as we know it! (Facebook Post from Your Now Page)
It's time to reimagine mobility as we know it!

Gepostet von YOUR NOW am Freitag, 22. Februar 2019
Mercedes-Benz and BMW, which are two significant car brands in the global automotive industry, have decided to affiliate car sharing, parking and charging services.
#YourNow
The car-sharing services of Mercedes-Benz called Car2Go and BMW's DriveNow were stated to be merged in the companies statements. Both companies are updating to increase their profit expectations throughout the whole year, but in case the joint project is successful, revenues are expected to increase.
Mercedes-Benz's Car2Go service offers short-term rental for Smart and the smaller models of Mercedes-Benz, while the service models of BMW include BMW's compact models and electric i3 models.
BMW Group and Daimler AG Combine Mobility Services – Your Now Launching Meeting (BMW Grop YouTube Channel)
Here is what Daimler CEO Dieter Zetsche and the Chairman of BMW Harald Krüger said.
Daimler CEO Dieter Zetsche said at a press conference in Berlin as follows: "There are people who are not interested in car ownership, but in mobility. Individual mobility, on-demand. And that's where both companies came to the conclusion this is a field where we can be stronger together than separately."

The Chairman of BMW Harald Krüger added:"We can combine our strengths and become a champion. This is the vision."
With these explanations, they bring together over 60 million potential customers!
Below you can see the functions of the companies in the project. (cited from Your Now Joint Venture Web Site)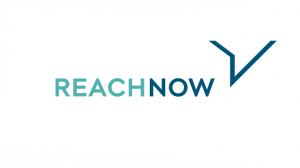 REACH NOW offers more than 6.7 million users simple, direct access to a range of mobility services through a single multimodal platform. The REACH NOW apps will offer a range of options for getting from A to B, allowing users to book and pay directly for public transport and various other mobility options, such as car-sharing, ride-hailing and bike rentals.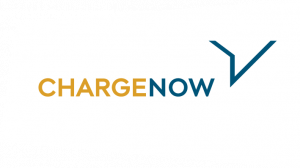 CHARGE NOW makes public charge points quick and easy to locate, use and pay for, both at home and abroad. CHARGE NOW develops simple, standardised access to public charge points for car manufacturers and fleet operators. With over 100,000 charge points across 25 countries, its white-label solutions are helping OEMs and fleet operators to realise their strategies for electric mobility. Customers benefit from cross-border access to one of the world's largest and fastest-growing charging networks, with over 250 charge point operators (CPOs) to date.
PARK NOW The innovative digital parking service offers users the best possible parking solutions at a glance, allows them to reserve parking slots and manage their parking times, and enables ticketless entry and exit in public garages as well as cashless payment of parking fees.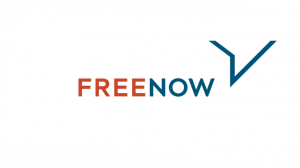 FREE NOW offers a variety of mobility services including taxis, private chauffeurs with rental vehicles, and state-of-the-art e-scooters, all at the tap of a finger. One of the largest ride-hailing services in Europe and Latin America, FREE NOW already serves more than 21 million customers and over 250,000 drivers, who make a valuable contribution to the reduction of traffic in city centres.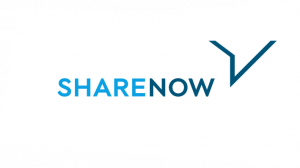 SHARE NOW is a free-floating car-sharing service that allows customers to rent and pay for vehicles by smartphone — anytime, anywhere. Its fleet will now be extended to incorporate a wider range of models and increase market coverage.
The BMW Group and Daimler AG are joining their forces on automatic driving.
1 billion $ will be spent on Mobility's future.
It's not just that. In addition to this project, they will create a common platform using the new generation of small Mercedes and BMW brands. If it becomes a reality, the future generations of the Mercedes A class and the BMW 1 Series will be available to be used on a common platform.
Interviews with two automotive giants show that the main focus could be cooperation on driverless cars. Daimler and the BMW Group reported that they could set common standards for the industry, as well as share the costs of developing autonomous cars.
In the next four years, Mercedes will be launching 10 new electric models, while BMW will be selling 12 electric vehicles by 2025. Possible cooperation is expected to cover 22 models in question. In 2020, the promotion of at least one vehicle is one of the priority targets.
It is said that the two companies could even share their patents with each other in order not to fall behind their rivals.
Is it amazing, isn't it? We will see what awaits us in the world of mobility.
Take care of yourself until the next Post!
Please Follow Us:
Blog HSLU : http://bit.ly/easymobiliser
Instagram : https://www.instagram.com/mobilisereasy/
Twitter : https://twitter.com/easymobiliser
Facebook : https://www.facebook.com/EasyMobiliser
LinkedIn : https://www.linkedin.com/in/easymobiliser/ 
PodCast : https://soundcloud.com/easymobiliser
Youtube : https://www.youtube.com/channel/UC7iE7usVYfuCy9y8SRZQDMQ
WordPress : https://easymobiliser.wordpress.com/
E-Mail : 

email hidden; JavaScript is required
Quellen:
Your Now Joint Venture Press Kit (Titel Bild)
Your Now Joint Venture
Bmw Group PressClub Global
Bmw Group PressClub Global
* All images are the property of their respective owners and brands.