The VR social website (VRCHAT.readyplayer.me) offers unique, extensive and diverse characters to choose from. Adding more characters it is rapidly expanding with more options than ever for users to choose avatars from. In the past, creating a virtual character would mean you would need to design your own 3D model, rigging it and importing it into a game engine like unreal engine and unity. This process is not only long but it also requires extensive knowledge of 3D modelling software to create your own avatar.
Ready Player Me, is a free-to-use 3D avatar creation tool made b yWolf3D that allows anybody to create their own digital avatar in a matter of minutes, no prior knowledge of 3D modelling required. All that is needed to do is taking a selfie with your smartphone camera, uploading it and waiting for the program to automatically generate your 3D avatar based on your looks and likeness. 
Then you can customize it to your likeness by changing the clothes, hairstyles, shape of eyebrow, glasses and other features according to your likeness.
The makers of this software announced the official support for VRChat, allowing users to export the custom made 3D avatar to any social VR platform without the use of any other 3D modelling software.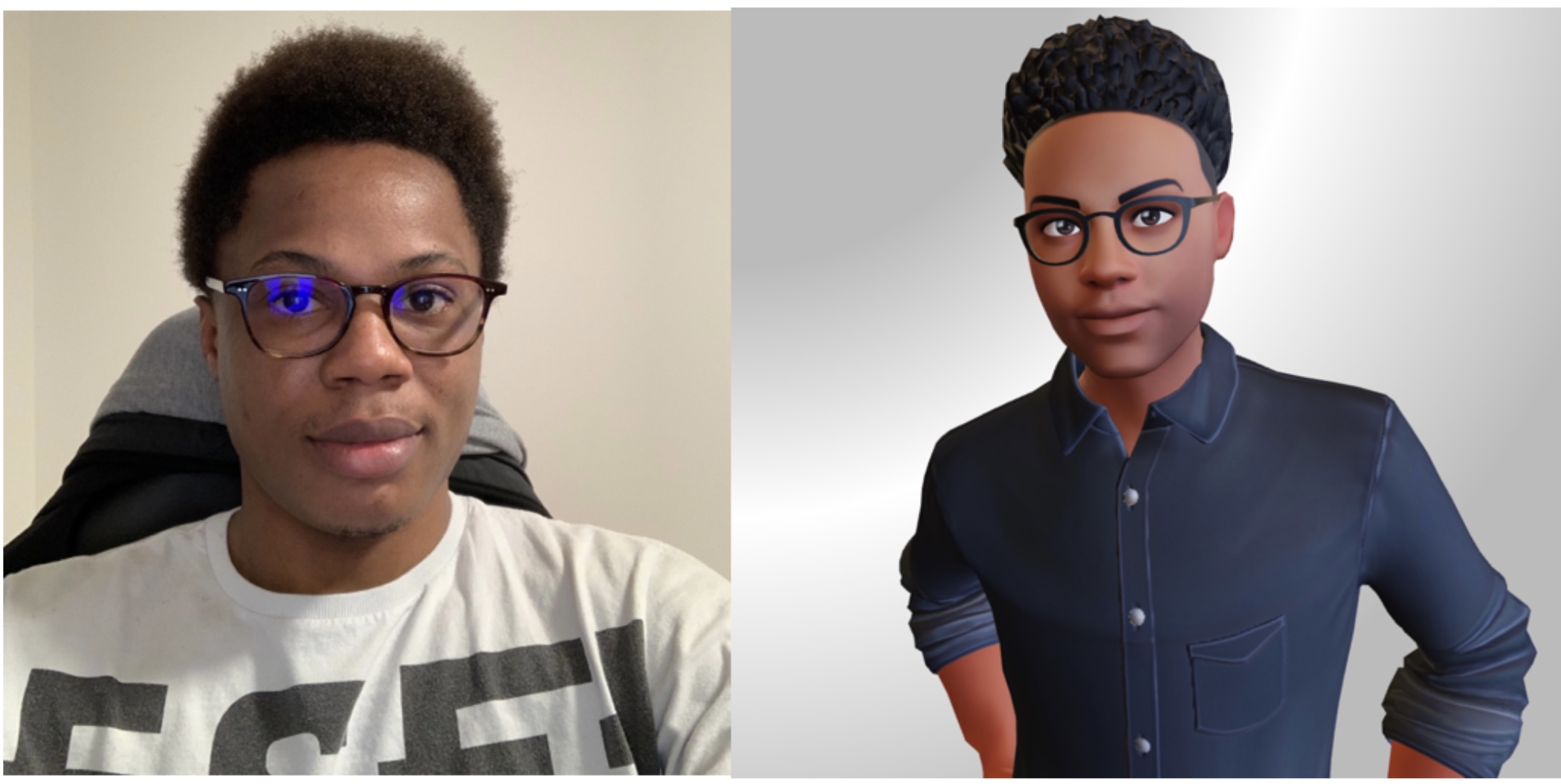 You can visit vrchat.readyplayer.me on your computer or smartphones to creat your own avatar.
Here is a video tutorial on how to create your own avatar below:
Below is a step by step Guide:
Visit readyplayer.me/vrchat and click on "Create your avatar."
Take and upload a Selfie.

 

Customize your avatar's hair, eyes, tattoos, clothes, and more until you are satisfied it looks like you.
Click done.