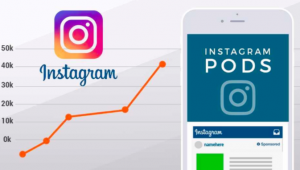 In my previous blog post I was talking about Errors- in our case bots, so in this post I am going to introduce you to the newest Instagram hack entitled as Pods. And, we have already seen that building organic followers is not that easy as you can imagine, unless you are a celebrity. To boost the number of followers, instagrammers, in the past used to put dozens of hashtags to be discovered by others using same hashtags. Nowadays, there is another way of generation followers, a new trend so-called "Pods".
Definition
Pods– a group of bloggers or influencers in a team, helping each other to be discovered by their accounts or posts.
Now these insights can be in demand not only for Influencers but also for Businesses that are willing to improve their Instagram business accounts and raise awareness.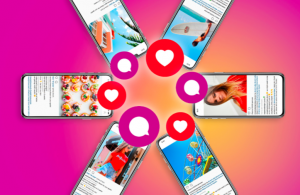 As we all know, Instagram algorithm drives at the top of feeds those most common posts and bulks likes and comments. In order to manufacture engagement, the team should like and comment one another's posts. This would game the algorithm of Instagram. Of course, most of the Pods have strict rules towards the ambitions of users. To be selected for the pod, you need to be either in the same niche either a thematic fit. Probably, you would ask me now: How are they communicating? Yes, I know. When you have tons of followers with dozens of messages on your direct messages it is hard to evaluate the ones that are re-ordered for the specific Pods, unless you have got a manager to the job for you. But, when you are not then the larger Pods are communicated through other social media channels like: WhatsApp or Facebook although can be on a single DM. When the users are accepted from admins, then they are able to send in the group their latest post and wait for likes and comments and drive the engagement by proposing the account to their audiences. The comments for pods are not likely to be generic, such as: "Nice picture" or just an emoji (stickers), as this will not be counted as valuable engagement. So, the comments should be at least more than 4 words and very specific to the content or photo itself.
After investigating several articles and having a discussion with Instagram bloggers and influencers, I got to know that those group pods are slightly increasing the engagement and ability to become a new blogger. Subsequently, this interaction dos not violates Instagram official rules of gaining more followers or even a fraud system like "Bots". So, it follows the organic way of improving your account for the long-term, as there are real people that are commenting or liking your posts.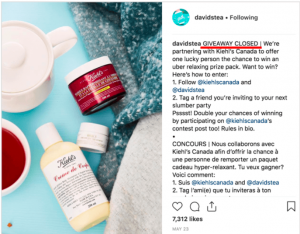 There is also another method of pods, titled as "Giveaway". Something very interesting for the audience and entertaining for the fans. The concept of this method is to engage with your audience and in exchange organize a gift. The gift that is presented should be presented and shown that people would have the courage to participate in the completion based game. This gaming is extremely productive, according to the most Instagram influencers I follow myself.
So, you participate in the Giveaway – then, follow all the sponsors –after, comment on the post where the gift is presented –and, once you are selected as a winner –finally, you can get your prise.
This is how it works. Due to my experience, I really like those Giveaways. This gaming is attracting more people to follow your account and participate in the competition. As some of us like to be in those kind of completions, to do that online is more integrating and challenging according to the actual big flow. Like this, my readers! I strongly recommend to be a part of this strategy if you are looking to grow you Instagram account and get famous. Do not worry if you lose, as Nelson Mandela says: "I never lose. I either win or learn."
Links to read:
Instagram: Tips, Strategies, and How to Grow Your Following
How to Run an Instagram Loop Giveaway
The 11 best Instagram giveaways to inspire your next marketing campaign