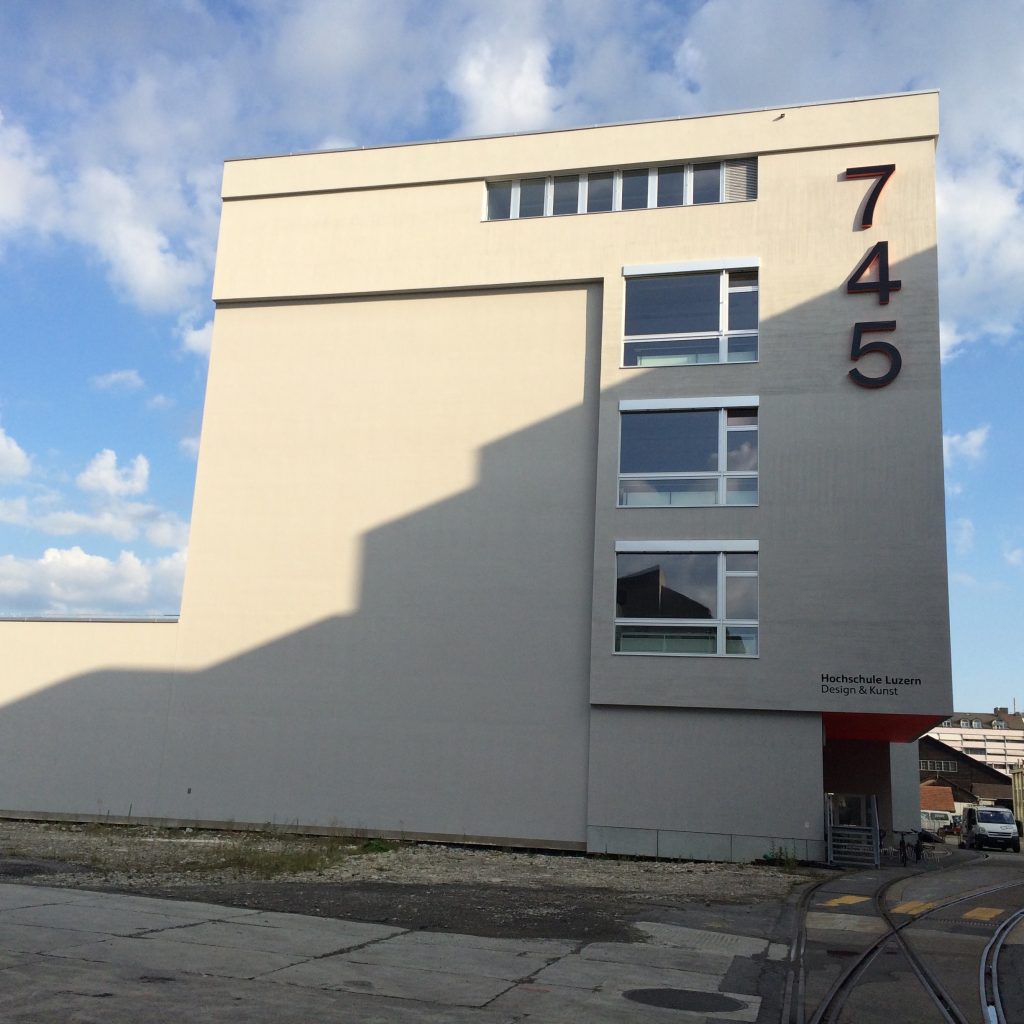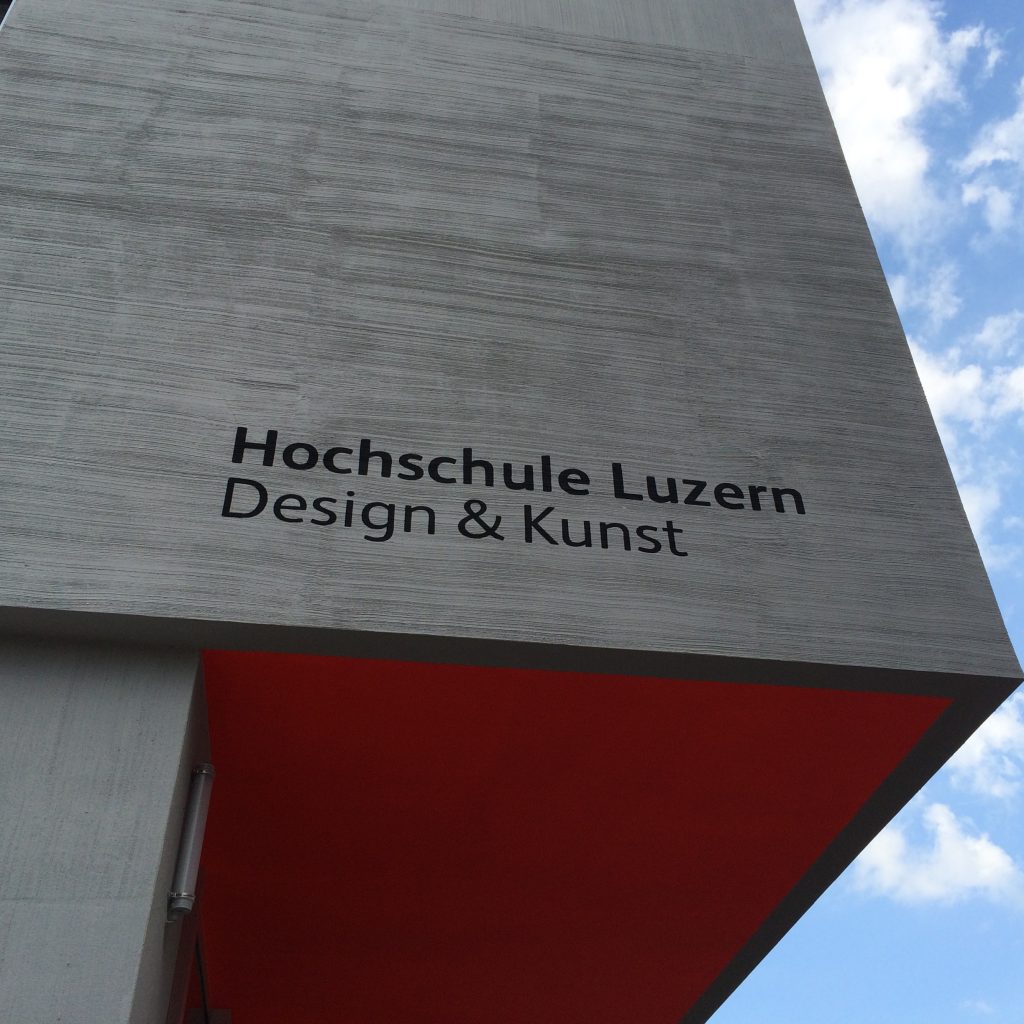 Address
Lucerne University of Applied Sciences and Arts  – Design & Art
745 Viscosistadt
Nylsuisseplatz 1
6020 Emmenbrücke
Switzerland
Directions
Public  Transportation:
1) take S-Bahn from central trains station Lucerne to station «Emmenbrücke» (1 stop). The follow google.map instructions below
2) Take bus line 2 from central train station Lucerne to stop «Emmenbrücke, Viscosistadt». Follow google.map instructions from there.
3) If you arrive by car, you can park for a fee at next door's Centrum Seetalplatz for a fee.
About Lucerne
Lucerne is 10 to 15 minutes by train, S-Bahn, bus or bike. There are rental bikes available in Luzern.  Luzern is known for its beautiful mountains, its lake "Vierwaldstättersee" (Lake Lucerne) and its historic attractions.
Jesuit Church
Building for the jesuit church started in 1666. Church services started in 1677. The interior is renowned for its acoustic qualities.  (http://www.luzern.com/en)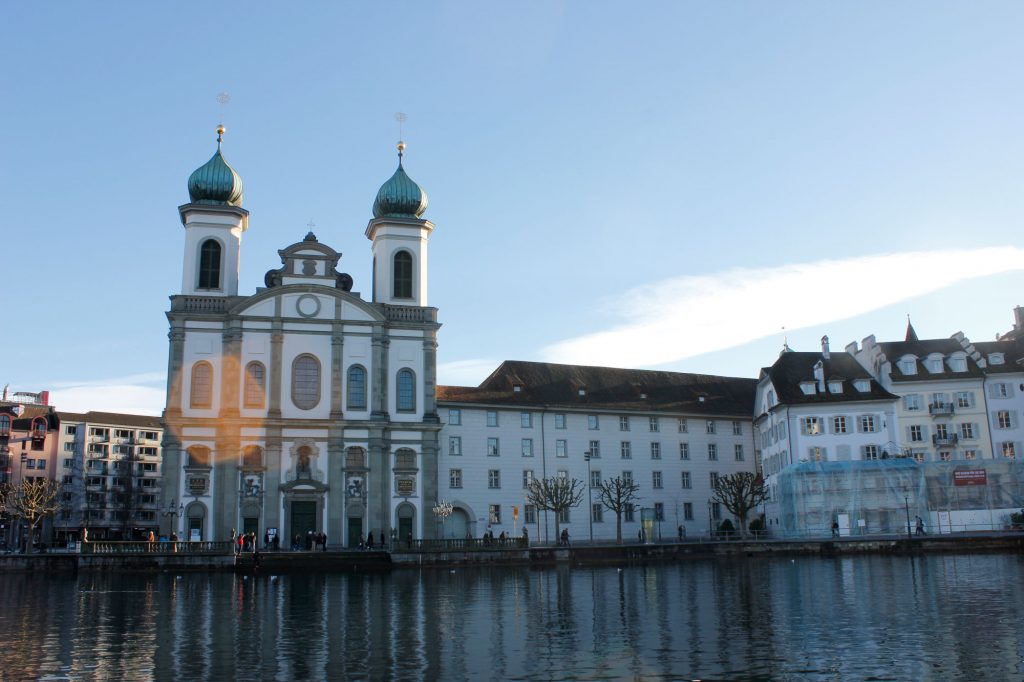 Chapel Bridge
A favourite among tourists, the chapel bridge was built during the first half of the 14th. century. She counts among the oldest wooden bridges in Europe. Since the 17th century, colourful paintings demonstrating scenes of Swiss local and historic events adorn the bridge. (http://www.luzern.com/en)


Water Spike
A technical masterpiece from the 19th century controls the water level of the Lake Lucerne.  To this day, the lifting and lowering of so-called spikes regulates the height of the lake. (http://www.luzern.com/en)


Vierwaldstätter See: Lake Lucerne
Die vier Schweizer Kantone, Luzern, Unterwalden, Schwyz und Uri grenzen an die Ufer des Vierwaldstättersees. Der See entstand in der letzten Eiszeit vor 12000 Jahren aus dem Reussgletscher. Mit den vielen Ausflugsangeboten der Schifffahrtsgesellschaft des Vierwaldstättersees erlebt man die atemberaubendsten Ausblicke. (http://www.vierwaldstaettersee-info.de)

Bergwelt
Mount Pilatus and mount Rigi are among the most popular tourist destinations in Lucerne.  But there are numerous hiking and mountaineering paths for all levels of hikers and climbers.