Design Research and Practice in Organizations: A Summary and Outlook
Richard Buchanan, PhD, Professor in Design & Innovation at Weatherhead School of Management, Case Western Reserve University, is well known for extending the application of design into new areas of theory and practice, writing, and teaching as well as practicing the concepts and methods of interaction design. He argues that interaction design does not stop at the flatland of the computer screen but extends into the personal and social life of human beings and into the emerging area of service design, as well as into organizational and management design.
How Design Research Changes
Chinese Design Education and Practice
Xianghyang Xin, PhD, Professor, School of Design, Jiangnan University, Wuxi, China. Xin holds a PhD in Design from Carnegie Mellon University with research interests in interaction design, service design, and strategies for innovation. He looks at how design, both professionally and philosophically, contributes to transformations of lifestyles, businesses and societies.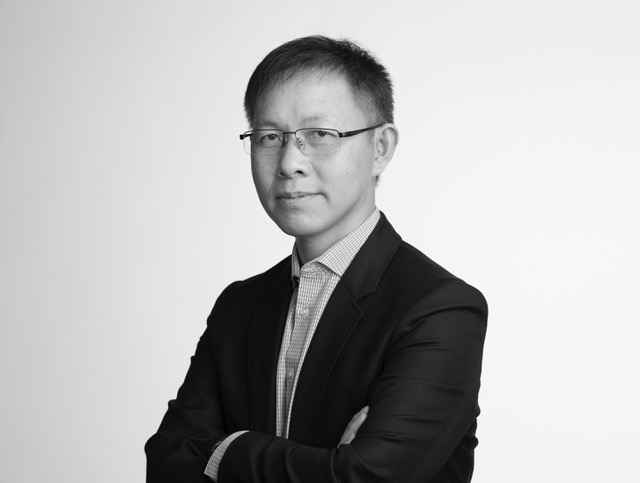 Xin has spoken internationally and conducted workshops on interaction design and cultural innovation, and served as a jury member on design competitions including GMarkt, IXDA and RedStar. His contributions has been recognized and awarded as the Future Voice of Interaction Design 2015 by the IXDA, 2014 "Silver Metal of Contribution to Design" by Dragon Design Foundation, and 2013 "10 Best Industrial Design Educator of China" from Chinese Industrial Design Association, etc.
What Role for Design Practice and Research in Government and the Public Sector?
Sydney Heimbrock's passion is building an innovative public sector workforce through strategic human capital initiatives. As part of HR Solutions Center for Leadership Development she serves as Executive Director of OPM's Innovation Lab, Executive Director of the Presidential Management Fellows Program, and Dean of HR University. Before joining the HRS team, Sydney led OPM's Strategic Workforce Planning e orts to close government-wide skills gaps through evidence-based initiatives.
Dr. Smith-Heimbrock brings 20 years of public- and private-sector senior management ex- perience in human capital development, performance management, and government reform worldwide. As a senior management consultant, she designed and conducted performance management training for government clients throughout the United States and internationally. During her previous federal service, Dr. Smith-Heimbrock served as the U.S. Department of Labor's Director of International Technical Cooperation, leading global workforce development and government reform programs in partnership with the International Labor Organization, the World Bank, the Department of State, USAID and other key agencies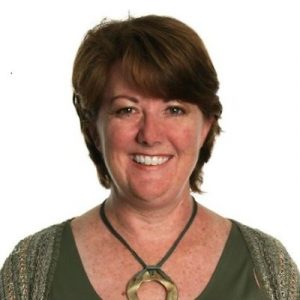 Dr. Smith-Heimbrock earned her Ph.D. in Political Science from Miami University of Ohio, concentrating in Public Administration and Comparative Politics. She holds degrees from the London School of Economics and Political Science, Syracuse University and Stanford University. Dr. Smith-Heimbrock has published and presented numerous papers on public policy and human capital development, and conducted original research on the competencies required to govern by network.
Design Theory, Experience Design and Design Strategy for Organizations
Kaja Tooming Buchanan, PhD is Professor of Design Theory, Practice and Strategy in the College of Design & Innovation at Tongji University, Shanghai, China. She is also Director of the Experience Design Lab at the College of Design & Innovation. She works in complex organizational environments with special focus on user research, design theory and strategy. Her interest lies in creative projects that impact organizations and society at large, especially the experience of people in social interaction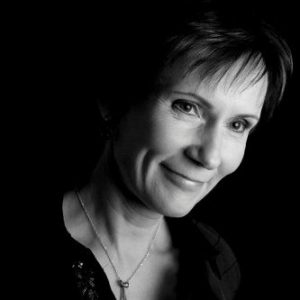 in complex social and cultural environments. She investigates the positive social influence of design through perception, the construction of meaning, and the forms of experience in human interaction and services. She received her Ph.D. in Design from the Faculty of Fine, Applied, and Performance Arts at Göteborg University, Sweden in 2007. Her doctoral work was practice-­‐based design research, guided by the strategy of Productive Science and Poetics. As a practicing artist and designer, she has had  more than ten solo exhibitions, participated in a dozen international group exhibitions, and she has received more than twenty cultural and research grants and fellowships. Kaja Tooming Buchanan lives and works in the United States.
"By Maria" – An Example of Design Entrepreneurship, Business Model Development and Design Leadership 
Catalina Jossen Cardozo graduated with a Master of Arts in Design from the Lucerne University of Applied Sciences and Arts in Design and Arts in 2016. For her thesis project in Service Design she developed a new business model for the shoe manufacturing industry, By Maria, based on social sustainability. Her work was awarded with the Excellence Award by the Lucerne University of Applied Sciences and Arts 2016. In 2017, she received the prestigious BRIDGE funding  from the Swiss National Fund and the Kommission für Innovation und Technologie to develop her project further and to set up the business. She is also supported by Social Entrepreneurship Impact & Finance (seif) and by members of women in leadership.