Keynote Speakers
Ed Atkins, Copenhagen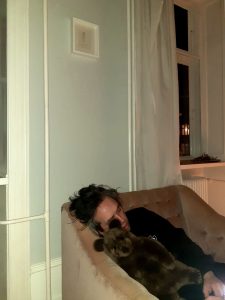 Ed Atkins lives and works in Copenhagen. Recent institutional solo exhibitions include 'Refuse' at Tank, Shanghai (2022); 'Get Life / Love's Work' at the New Museum, New York (2021); Kunsthaus Bregenz and K21 Düsseldorf (both 2019); Martin-Gropius-Bau, Berlin; MMK Frankfurt; DHC/ART, Montréal (all 2017); Castello di Rivoli and Fondazione Sandretto Re Rebaudengo, Turin; The Kitchen, New York; SMK, Copenhagen (all 2016); Stedelijk Museum, Amsterdam (2015), The Serpentine Gallery, London (2014); Julia Stoschek Collection, Düsseldorf (2013); and MoMA PS1 (2012). Atkins was included in the 56th and 58th Venice Biennales, the 13th Lyon Biennial, and Performa 13 and 19.
An anthology of Ed's texts, 'A Primer for Cadavers', was published by Fitzcarraldo in 2016, and an extensive artist's monograph from Skira was released in 2017. An epic soliloquy, 'Old Food', was published by Fitzcarraldo in 2019, and a book of Atkins' drawings for children was published by Koenig Books in 2021. 'Sorcerer', co-written and -directed with Steven Zultanski, was presented at Teater Revolver in Copenhagen in March, 2022. A film version of the play was presented at Galerie Isabella Bortolozzi, Berlin, in 2022.
Forthcoming shows include gallery shows at dépendance, Brussels; Cabinet, London; and Gladstone Gallery, New York. In 2025, Ed will present his largest solo show to date at Tate Britain.
Dr. Erika Balsom, London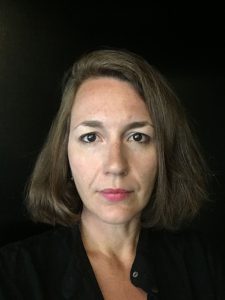 Erika Balsom is a reader in film studies at King's College London, focusing on artists' film and documentary practices. She is the author of four books, including After Uniqueness: A History of Film and Video Art in Circulation (Columbia University Press, 2017) and TEN SKIES (Fireflies Press, 2021, shortlisted for the Kraszna Krausz prize). Her criticism appears regularly in venues such as Artforum, Cinema Scope, and 4Columns. With Hila Peleg, she is the co-curator of the exhibition "No Master Territories: Feminist Worldmaking and the Moving Image" (HKW Berlin, 2022) and co-editor of the books Feminist Worldmaking and the Moving Image (2022) and Documentary Across Disciplines (2016), both published by MIT Press. In 2018, she was awarded a Philip Leverhulme Prize and the Katherine Singer Kovacs essay award from the Society for Cinema and Media Studies.
Dr. Chris Pallant, Canterbury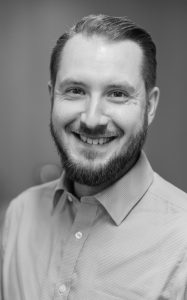 Chris Pallant is Professor of Animation and Screen Studies at Canterbury Christ Church University, UK. Chris is particularly interested in researching production materials, narratives and histories, namely related to the medium of animation. The artefacts and accounts encountered through such investigation have the power to rend open the in-between spaces, so famously described by Norman McLaren, which are closed and often forgotten with the completion of a production. The objective being to recover marginalised stories and to expand the frame of animation history.
Chris is the author of Demystifying Disney (2011), Storyboarding: A Critical History (2015), and Beyond Bagpuss: A History of Smallfilms Animation Studio (2022), and editor of Animated Landscapes: History, Form and Function (2015) and Snow White and the Seven Dwarfs: New Perspectives on Production, Reception, Legacy (2021). He also founded and edits Bloomsbury's Animation: Key Films/Filmmakers series. Chris has published on a range of topics, including the 'cartoonism' of Tarantino's films, performance capture technology, the animated landscape of New York, and the work of Rockstar Games. He currently serves as President for the Society for Animation Studies and is Festival Director for Canterbury Anifest.
Peggy Schoenegge, Berlin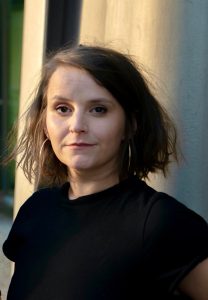 Peggy Schoenegge is an independent senior curator, writer, speaker and project manager at peer to space as well as chairwoman of the media art association in Berlin. Her work deals with the conditions and challenges of digitalization and its effects on our everyday life, society and culture. Specifically, she addresses gender, performance, and artificial intelligence by curating digital art, internet art and art with new media such as VR or AR in both real and virtual exhibition spaces. She gives lectures and participates in panel discussions internationally at conferences and events such as the VRHAM! Virtual Reality & Arts Festival, WISE Conference or for the Goethe-Institute. Currently she teaches at the University of Applied Sciences Darmstadt in expanded reality
Speakers
Marco Bellano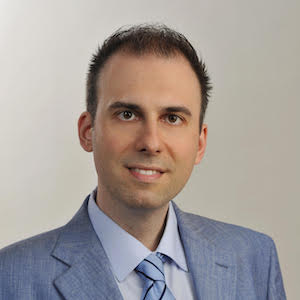 Marco Bellano, PhD, is research fellow and adjunct professor in the History of Animation at the University of Padova (Italy). In 2022 he was awarded a Marie Skłodowska–Curie Global Fellowship for his FICTA SciO project, to be developed at the Hochschule Luzern and in Padova. In 2018 he passed the National Scientific Qualification as associate professor. Among his books: Václav Trojan. Music Composition in Czech Animated Films, Routledge, 2019; Allegro non troppo. Bruno Bozzetto's Animated Music, Bloomsbury, 2021. In 2014 he received the Norman McLaren- Evelyn Lambart Award for the Best Scholarly Article from the SAS- Society for Animation Studies. He chaired the 29th SAS conference (2017). He is in the scientific board of the Mutual Images Journal and of Cabiria. As a lecturer and a pianist, he collaborates with the Palazzetto Bru Zane – Centre de musique romantique française (Venice, Italy).
Reinhold Bidner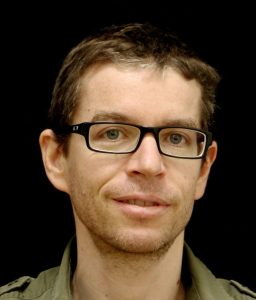 Reinhold Bidner was born in Salzburg/Austria. He studied at University for applied sciences and technologies in Salzburg, at Duncan of Jordanstone College of Art and Design, Scotland, Dundee (Animation and Electronic Media) and he finished his studies in Berlin.
Until 2006 he was key researcher at the Ars Electronica Futurelab in Linz in the field of time based Media. 2005 Reinhold became an official member of gold extra. He was also co-founder of the collective 1n0ut (with Robert Praxmarer) and the Austrian Flipbook Festival (with Christian Korherr). Since more than 20 years he is experimenting in animation, games, media art and photography.
Reinhold lives in Vienna and Salzburg and teaches at Art University Linz in the fields of animation, motion graphics and interactive video.
He received various prices (for example: Federal Chancellery of Austria´s Outstanding Artist Award with gold extra / Media Art Award Salzburg with gold extra and 1n0ut), grants and residencies (for example: Cité internationale des arts Paris / Budapest Art Residency / Prague Art Residency) for his artistic work, and exhibits nationally and internationally since 2001. Furthermore, since 2017 Reinhold is a member of Asifa Austria – Association International du Film d' Animation.
Franziska Bruckner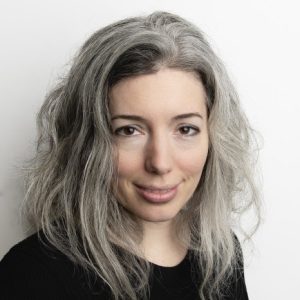 FH. Prof. Dr. Franziska Bruckner is head of the Research Group Media Creation at St. Poelten University of Applied Sciences. She organizes the international symposium series Animafest Scanner and co-coordinates AG Animation of the German Society for Media Studies. Her education includes master-degrees at the University for Applied Arts Vienna and at the University of Vienna, where she worked as a University Assistant from 2009 to 2013 and earned her doctorate in 2017. Her research focuses on animation history and analysis, animation in AR/VR environments and climate change communication. Currently, she is the leader of the projects Immersive Media Lab (FFG), VRinMotion (FWF), AniVision (FWF) and Climate Media Frames (GFF NÖ).
Sabine Burchard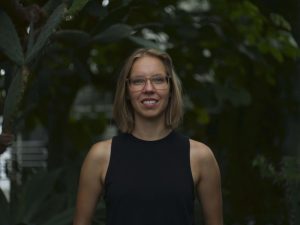 After graduating with a Matura in design in 2018 and completing the preliminary design course at HSLU, Sabine Burchard graduated with a BA in Animation from HSLU in 2022. Her graduation Project included multiple projection design pieces, including the installation "Taferna", the shadow-play "Stockalper und d Räuber" as well als the Visuals for the live concert of "Queen Symphony" and the new composition"Märjela". Other projects she worked on included co-creating the ident "Turned On" for Adult Swim (2021), animating for the IlluArtFestival in the courtyard of the Landesmuseum in Zurich (2021), animating concert visuals for "Büezer Buebe" in the stadion Letzigrund in Zürich (2022) as well as animating for the Opening Ceremony of Gamers8 Esports in Ryadh (2022).
Emanuel Buholzer
Emanuel Buholzer is a Software Engineer from Lucerne, Switzerland. He studied Computer Science and Engineering at the Lucerne University of Applied Sciences. He's interested in making technology accessible and currently working on an open source motion control system, for which he was awarded the IBM award 2022.
François Chalet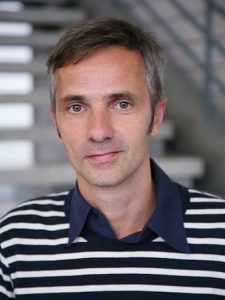 François Chalet worked as a graphic designer and illustrator until he was invited to create his first animation for MTV Alarm in 1998, which ran up and down on all tube televisions. Shortly thereafter he published an early monograph and became part of the renowned French agency Primalinea Productions in Paris, now called 3.0 Studio. A number of applied animations, animated video clips and free work followed for various clients such as Expo.02 in Switzerland, Japanese companies such as Mitsubishi, Honda and Nissan, Nuit blanche in Paris or Modeselektor in Berlin. From 2005, Chalet expanded the linear formats and confronted his ideas in the field of animation with the performative and installation arts. He worked with the French dance company Thomas Duchatelet, for the Center Georges Pompidou, for the director Volker Hesse for the opening of the new Gotthard tunnel in Pollegio (CH). He developed and animated the little ghost for the Lucerne Theater and was the first to play on Lucerne's landmark, the water tower, with a 360 degree projection for the Lucerne Light Festival in 2019.
From 2008-2010, Chalet was the head of the Animation Bachelor's program at the Lucerne University of Applied Sciences and Arts and has been teaching Expanded Animation ever since. In the field of applied research, he worked on an animated artificial intelligence (Lucerne University of Applied Sciences and Arts), cooperated with the National FiImboard of Canada in the field of holography and initiated a project in the field of augmented reality and animation with the ETH Zurich, which was completed this year becomes.
Simon de Diesbach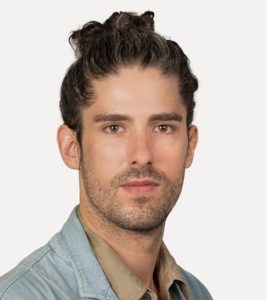 After a BA in Media & Interactive Design at ECAL, Simon de Diesbach co-founded the studio fragmentin.com with which he developed various interactive innovation projects. In 2017, he undertook a MA in Film at HSLU D&K where he directed his first short film Limites. He also teaches and works as an artistic collaborator for the university. In 2022, he co-founded a production company named Vise Haut Studio that creates multidisciplinary cinematographic content, with which he developpes Limites VR.
Erwin Feyersinger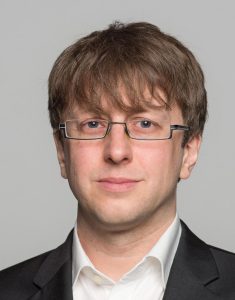 Dr. Erwin Feyersinger is co-director of the Research Center for Animation and Emerging Media in the Institute of Media Studies at the University of Tübingen, Germany and one of the PIs of the university's Center for Rhetorical Science Communication Research on Artificial Intelligence (RHET AI). His current research focuses on data visualization, science communication, and animation studies, following semiotic, cognitive, and narratological approaches. He has published several books on animation, including the monograph Metalepsis in Animation: Paradoxical Transgressions of Ontological Levels (2017).
Florian Fiebiger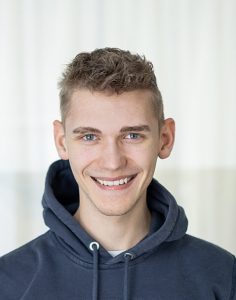 Florian Fiebiger studied Mediatechnology and -design and Digital Arts at the University of Applied Sciences Upper Austria Campus Hagenberg. His work are mainly 3D animations and renderings.
Martina Fröschl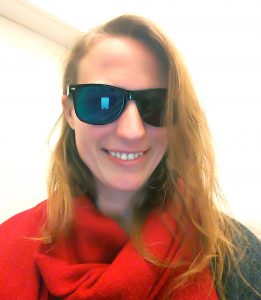 Martina Fröschl studied media technique & media design and wrote her thesis about computer-animated scientific visualizations of tomographic scanned microscopic organic entities. The depiction of realities and biological phenomena has ever since driven her creations. She contributed to various documentary and fictional productions for TV and cinema as visual effects and CG-artist.
Her recent computer animations are based on scientific imaging data like µCT, MRI, SEM and light microscopy in collaboration with imaging experts and biologists. Currently, she is a senior researcher and digital artist at the Science Visualization Lab Angewandte at the Department of Digital Art at the University of Applied Arts Vienna.
Frank Geßner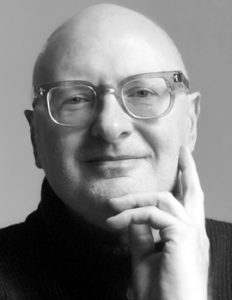 Frank Geßner was born in Würzburg, Germany, in 1965. He is living and working as a free artist and professor in Berlin and Babelsberg. Since 2009 Professor for Theory and Practice of Visual Art at the Film University Babelsberg KONRAD WOLF. Guest professorships at the Berlin University of the Arts, the China Academy of Art Hangzhou and the Jilin Animation Institute Changchun, China. Lecture essays and workshops at home and abroad. Artistic research and teaching focus: installation, sculpture, painting, drawing, and photography; theory and practice of visual arts; tableau vivant; pre- and future cinema; experimental and hybrid auteur film; expanded animation; high- and low-tech media production; consulting.
Anastasiia Gushchina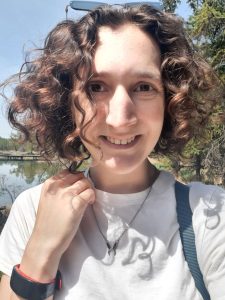 Anastasiia Gushchina is a PhD candidate at the department of Communication, Media and Film at the University of Calgary. She holds an MA degree from Saint Petersburg State University (Russia) where she did research on representational strategies of documentary graphic novels dedicated to the Holocaust. Currently she is working on her PhD project that examines techniques and production processes of independent animated documentaries of the 1990s- 2010s.
Juergen Hagler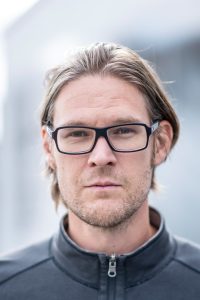 Dr. Juergen Hagler is an academic researcher and curator working at the interface of animation, game, and media art. He studied art education, experimental visual design and cultural studies at the University for Art and Design Linz, Austria. Currently, he is a Professor for Computer Animation and Media Studies and the head of studies of the degree programme Digital Arts at the University of Applied Sciences Upper Austria, Hagenberg Campus. Since 2014 he is the co-head of the research group Playful Interactive Environments with a focus on the investigation of new and natural forms of interaction and the use of playful mechanisms to encourage specific behavioral patterns. He has been involved in the activities of Ars Electronica since 1997 in a series of different functions. Since 2017 he is the director of the Ars Electronica Animation Festival and initiator and organizer of the Expanded Animation Symposium.
Emma Harper
Emma Harper is a Research Assistant in the School of Art, Design and Media at Nanyang Technological University, Singapore, where she supports the delivery of cross-disciplinary projects relating to the use of immersive and interactive media across the fields of literature, culture, and education. She has experience of working in universities and museums in the UK, China, and Singapore, and holds BA and MSt degrees from the University of Oxford.
Aline Helmcke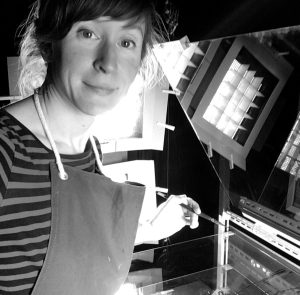 Aline Helmcke is a freelance artist, filmmaker and animator with a focus on drawing and experimental animation. She studied Fine Arts at the University of the Arts in Berlin and Animation at the Royal College of Art, London. Since 2008, Aline is teaching at university level. Between 2011 and 2020, she worked as a course leader and guest professor for Multimedia Narration at the Bauhaus-Universität in Weimar. Aline is currently working on a practice-based PhD at the Film University Babelsberg Konrad Wolf in Potsdam, Germany.
Simon Hochleitner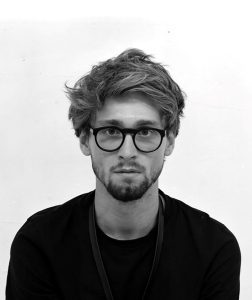 Simon Hochleitner studied Digital Arts at the University of Applied Sciences Upper Austria Campus Hagenberg. In his work he deals with the interfaces of historical art, digital media and plastic conception.
Andres Montenegro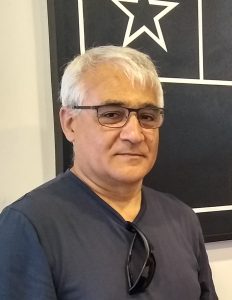 Andres Montenegro is an Associate Professor of Computer Animation at Indiana University- Purdue University Fort Wayne, U.S. He is MFA in Digital Arts 2006, graduated from the Digital Arts Program at the University of Oregon. From 1983 – 2009 he presented one man shows and collective exhibitions in Chile, South America, Europe, and the United States. He received his BFA in Art and Education from University of Chile in 1986. His work develops Mixed Reality immersive environments using real time 3D animations while integrating Physical computing in installations based on interactive responses and multichannel projection. He has participated in 2013 in the International Animation Festival of Annecy, France. In this event he has obtained a residency award in Paris at the DoubleMetre Animation studios for his short, animated film The Little Quest of Petrovsky. His Last animated film, The Alley has been screened in several international film festivals among them is the International Film Festival Canton, Guangzhou China. His immersive XR (VR, AR, MR) environment The Wedding Chamber was presented at the ARTECH 2021: 10th International Conference on Digital and Interactive Arts October 2021 in Aveiro, Portugal.
Sebastian Moritz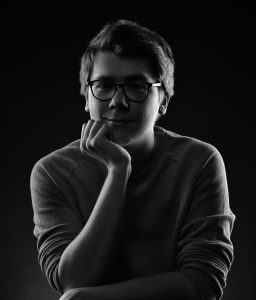 Sebastian Moritz is a photographer and digital artist based in Upper Austria. He completed his bachelor's in Media Technology and Design in 2020 and is currently enrolled in the master's program Digital Arts at University of Applied Sciences, Campus Hagenberg. During his time at university, he developed a passion for photography which lead him from being a photo assistant in his early days to becoming a professional photographer in 2021.
Alexandra Novacov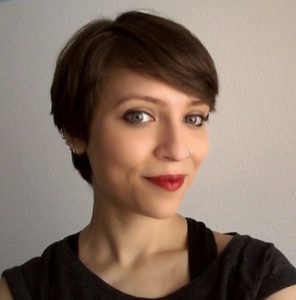 Alexandra Novacov is a media studies Ph.D. candidate at the a.r.t.e.s Graduate School, University of Cologne, where she researches the history of comic violence in American animated series, with an emphasis on slapstick comedy and grotesque aesthetic. Having completed a Masters in English Literatures and Literary Theory at the University of Freiburg, her wide scope of academic interests includes narratology, intermediality, reception studies, cultural materialism, intersectional feminism, and poststructuralism. Her dissertation "The Ugly in American Animated Series" was awarded the ′′Roland Faelske-Preis für Comic und Animationsfilm′′ by the University of Hamburg and the Roland Faelske-Stiftung.
Andrea Polywka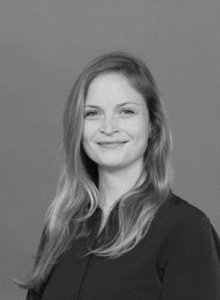 Andrea Polywka completed her M.A. "Audiovisual Media and Cinema Studies" at the Goethe University Frankfurt, with academic stays in Paris and Montreal. Subsequently she was chosen as a PhD candidate for the Graduiertenkolleg "Configurations of Film", and works currently for the consortium "NFDI4Culture", dedicated to research data on material and immaterial cultural heritage. Her dissertation project deals with the status of the hybrid moving image in contemporary mainstream cinema and addresses the strict and problematic dichotomy of categories for such films while discussing existing conceptual models on hybridity and realism. Furthermore, she explores other alternatives for theorizing, ordering, and historicizing these objects of film and media culture.
Hannes Rall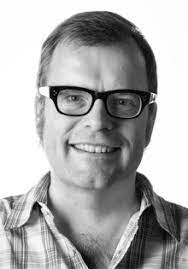 Hannes Rall (aka Hans-Martin Rall) is Professor for Animation Studies and Assoc. Chair Research at the School of Art, Design and Media at Nanyang Technological University Singapore. He is also a successful director of independent animated short films: His films, primarily animated adaptations of classic literature, have been shown in over 700 film-festivals worldwide and won 69 international awards.
His conference presentations include FMX, ACM SIGGRAPH and the Annual Conferences of the Society for Animation Studies. In 2016 he was the Chair of the 28th Annual Conference of the Society for Animation Studies The Cosmos of Animation in Singapore.
Hannes has published essays, articles, book chapters and books with renowned publishers like Routledge, UVK Verlag Konstanz and Julius Springer. His books Animation: From Concept to Production (2017) and Adaptation for Animation: Transforming Literature Frame by Frame (2019) were published by CRC Press.
Jana Rogoff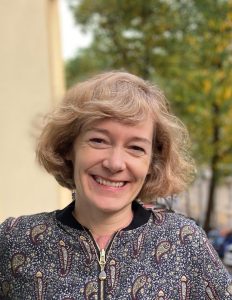 Jana Rogoff is a film theorist and historian. She is currently working on her post-doctoral project on narrative spaces in Czechoslovak, Polish, and Soviet animated film, 1965–1990, at the Humboldt University in Berlin. She has published in a number of international book collaborations and in peer-reviewed journals such as Animation Studies Journal, Apparatus, Internationaål Journal for Film and Media Art, and Iluminace. Her research interests are theory and history of animation, Eastern European film, and film sound. Rogoff has been a member of the SAS since 2017 and a member of Animation and Contemporary Media Culture since 2020.
Jakob Borrits Skov Sabra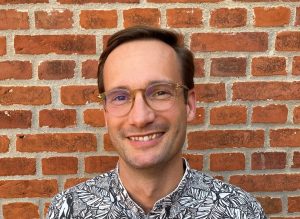 Jakob Borrits Skov Sabra is Head of Research & Development at The Animation Workshop's and the Center for Animation, Visualization, and Digital Storytelling – a national center that engages in research and development across various sectors, industries and creative environments.
The R&D program of The Animation Workshop aim to celebrate, investigate, innovate, develop, and research subjects and possibilities, in any imaginable way, related to animation, visualization, and digital storytelling.
Jakob Borrits Skov Sabra aim to strengthen and develop the Nordic and European digital visual industry and to support its growth into a global market leader. Through his experience with development, innovation, and research Jakob Borrits Skov Sabra seek to foster collaborations, synergy, and knowledge exchange across traditional boundaries, sectors, industries and professions. The center works with all types of partners, from single artists to big enterprises, from artistic traditional animators to advanced XR-companies in the production and development of animation, film, games and XR technologies.
Julian Salhofer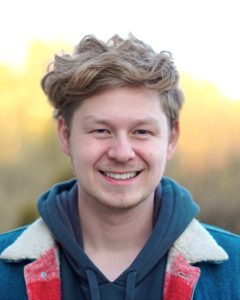 Julian Salhofer is a junior researcher at the St. Po ̈lten University of Applied Sciences in the Media Creation Research Group at the Institute of Creative\Media/Technologies (ICMT). He received a bachelor's degree in Mediatechnology and Design and a master's degree in Digital Arts at the University of Applied Sciences Upper Austria. His current fields of study are animation and virtual reality. He is interested in animation, 3D design, interactive media and sound design.
Lana Tankosa-Nikolic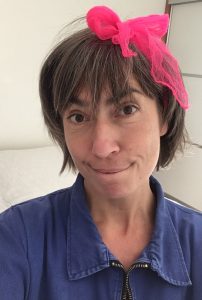 Lana Tankosa Nikolič is an established producer of award-winning animation and immersive multimedia projects embracing animation, digital arts, VR, theatre and performance.She is the founder and owner of Late Love Production and works with renowned directors such as Michelle and Uri Kranot, Paul Bush, Jakob Tekla Jørgensen and Martina Scarpelli. Lana has worked as the educational coordinator at The Animation Workshop, VIA University College in Viborg since 2010, where every year she produces 5-6 NGO projects with 2 nd year students. She is the producer and co-founder of White Hole Theater and the chairperson and event manager of the PLASTIC Collective, where her office and studio space are also located.
Audrey Ushenko
Audrey Ushenko, has been a professor at Purdue University Fort Wayne since 1988. She received her B.A. from Indiana University-Bloomington in 1965, her M.A. in painting in 1967 from Northwestern University, and a Ph.D in Art History from Northwestern University in 1979. Dr. Ushenko teaches figure drawing, advanced painting, and advanced art history classes within the Fine Arts program. She has a very active painting career on a national level. She is represented by Denise Bibro Fine Art Inc. in New York City. Her goal is to bring out the best technical skill of students whether it is in drawing or painting while challenging the student to understand the historical context in which they are working.