«How Does Your Internet Feel?»
Chloé Galibert-Laîné was invited to teach a desktop documentary workshop at the University of Bern – Anthropology department.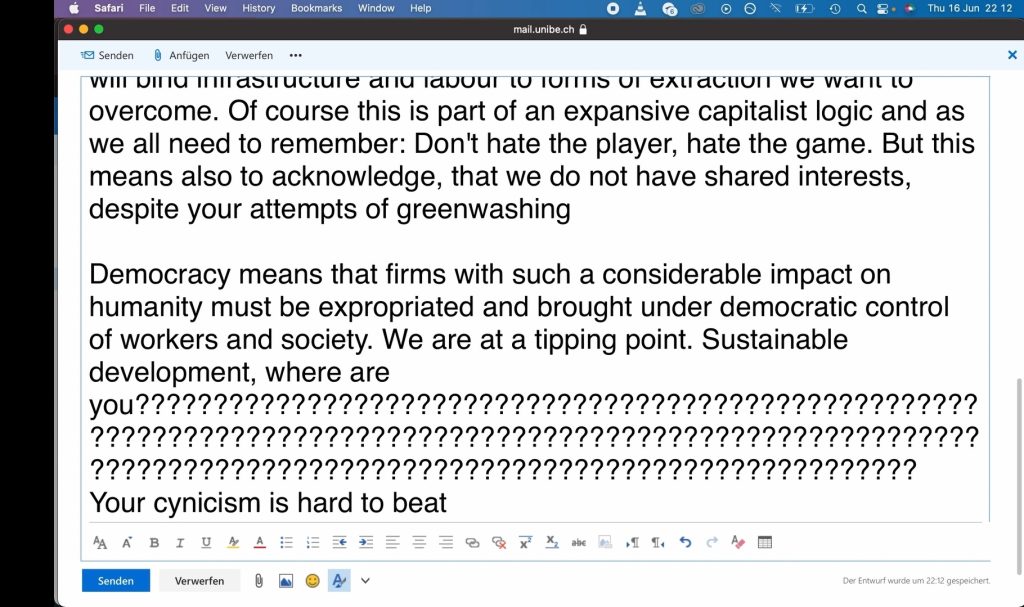 The exchanges with the students and their professor Laura Coppens were tremendously stimulating, leading to the production of five short videos and performances. The images above and below are stills from works by the students.