This complete guide will help you find your favorite bar to make unforgettable memories with your friends drinking and enjoying good vibes with good people.
For most Swiss that I know, drinking is a passion, their delight, and apart of their culture. They drink together, they go hiking and drink, and they even conclude the most important business when drinking. Swiss drinking habits have changed over the centuries, their history includes inventions, such as Ovaltine, a chocolate powder with malt you can add to milk, and the most famous Swiss soft drink, Rivella. If you haven't tried these yet, or their drinking milk at Coop, then you are definitely missing out. The Swiss milk especially, is the best milk I've ever had. Now looking back into their history, between the 17th and 19th centuries, wine was of course their main drink of choice. Water was even somewhat unhealthy due to the fact that it was harder to clean which lead to the chances of getting sick. Even in cities and in hospitals, people were given wine with their meals. Today that clearly is not the case, but that hasn't stopped Swiss and tourists enjoying a nice drink with good company.
Here is a quick glimpse of the Tips that are posted and soon to come!
WHERE TO GO OUT: TOP 3
Attire:
Ladies, here are my insider tips, if you want to blend in like locals and to not stick out right away, then do not wear heels. Of course you can but keep in mind that the ground will have snow, mushy and dirty snow, or it's frozen. So if you would prefer to to be accident free then I suggest wearing boots that have a small heal. Most people go out after finishing dinner at a restaurant, so you're dressed to look nice but not too much.
Men, here are my insider tips, the same goes for you. Typically you can wear a nice button up that isn't too formal. As Zermatt is a mountain town, you could also get away with wearing a nice plaid button up. As for shoes, I would suggest to wear winter boots.
Ambiance
Club Mamacita was re-opened with a new South American twist just a few years ago. Club Mamacita, can be found on Bahnhofstrasse which is the Main Street in the town. Club Mamacita doesn't open until 16.00 PM and closes at 3.00 AM. As I mentioned in my previous post, the band that plays at Cervo for Après-ski, can also be found playing at Club Mamacita basically every night. They have a small stage area, just enough room for the band to play their instruments and the rest of the bar area has a couple of tables, booths, and chairs. In front of the band, people are usually dancing and singing along which creates a fun atmosphere with good party vibes. Downstairs is where they have their club area, hence the name, which also isn't very spacious but people typically want to stay where the live music is playing. Here they have more specialty cocktails as well as the classics. I usually stick to Aperol Spritz, white wine, or a gin tonic.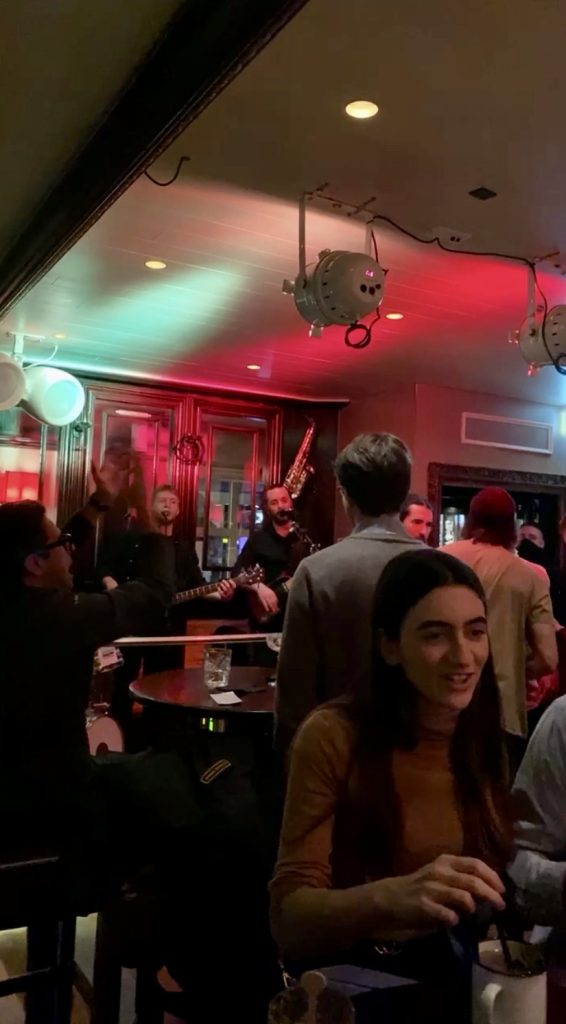 Ambiance
PINK, at the moment would have to be my favorite bar at the moment in Zermatt. That reason would be because they always have live music from international bands who are coming to Zermatt to snowboard or ski, to get some publicity exposure, or just a mix of both. This is really nice because these bands are usually playing all the classic bangers of all genres as to where the band at Cervo and Club Mamacita usually play the same songs and genre. PINK can be found right across from Club Mamacita, which is quite convenient when you want to avoid being out in the cold. They serve the typical drinks and the vibe is just amazing, especially when you have a good band performing.

Ambiance
Broken Club, is actually located in the same building as PINK. You can find Broken down the stairs in a cave like area. There are several areas to where you can go with two bar areas. If you want more of a club vibe with a live DJ playing techno, then this is a good fit. Here people usually take shots and its more of a club vibe than at the other two bars I mentioned.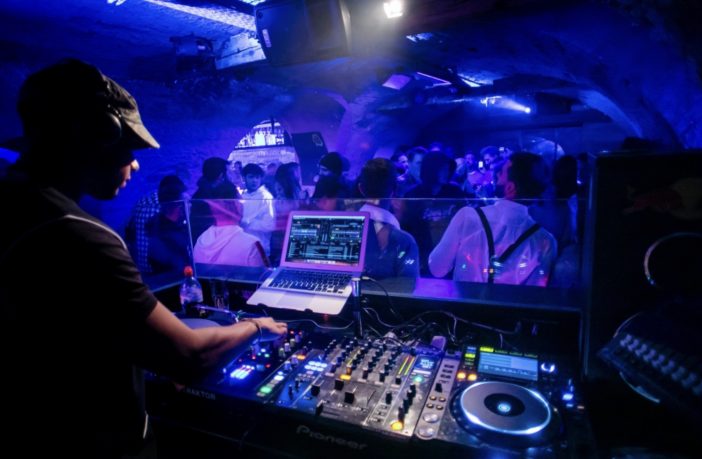 There you have my top 3 bars and clubs to go to for a night out in Zermatt! These are based on their ambiance of each bar! I hope that when you come to visit Zermatt,  then you will keep my tips and tricks in mind. I promise you won't regret it!