Ever wanted to participate in events where you can freely share your thoughts, exchange, and build a network with other women? As its co-founder, let me then introduce you to FemUnity! Standing for Female & Community, we aim at gathering women and offering them a space for networking, discussing and supporting each other.
What is FemUnity? Who are we and what do we do?
I am Tugce (too-ché), the co-founder of FemUnity, and wish to take you through our story. If you're wondering how we came up with the idea to found this beautiful community, then this first article will give you just what you need to know about how it all began – started from the bottom now we here!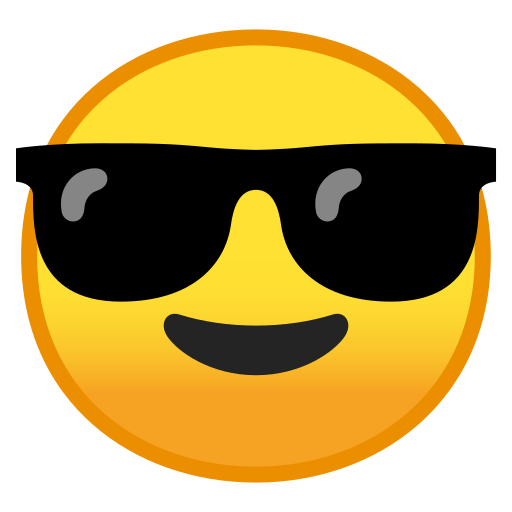 Well, it all started during a Kaffee Kuchen meeting under the beautiful German sunny weather (yes, sunny, how surprising)… Wait, but who are we? We represents a group of four women (me included, naturally) who came together from a friend network – the friend of a friend becoming a friend type of thing. During that coffee date, as we were sharing laughs and discussing girl stuff, the topic of women's support in the society came up. As some thoughts were tumbling in our brain regarding the subject, one of us got agitated with an idea and proclaimed: "Why don't we create our own community for the women in our surrounding? We could then organize events where we offer them a space so that they can build a connection and simply exchange with other female peers." One of the co-founders had participated in a "Women Breakfast" but the women there were mainly +40 years old, making her feel not so integrated. As she shared her experience, we felt the need to build a network for the women from our age and connect them together.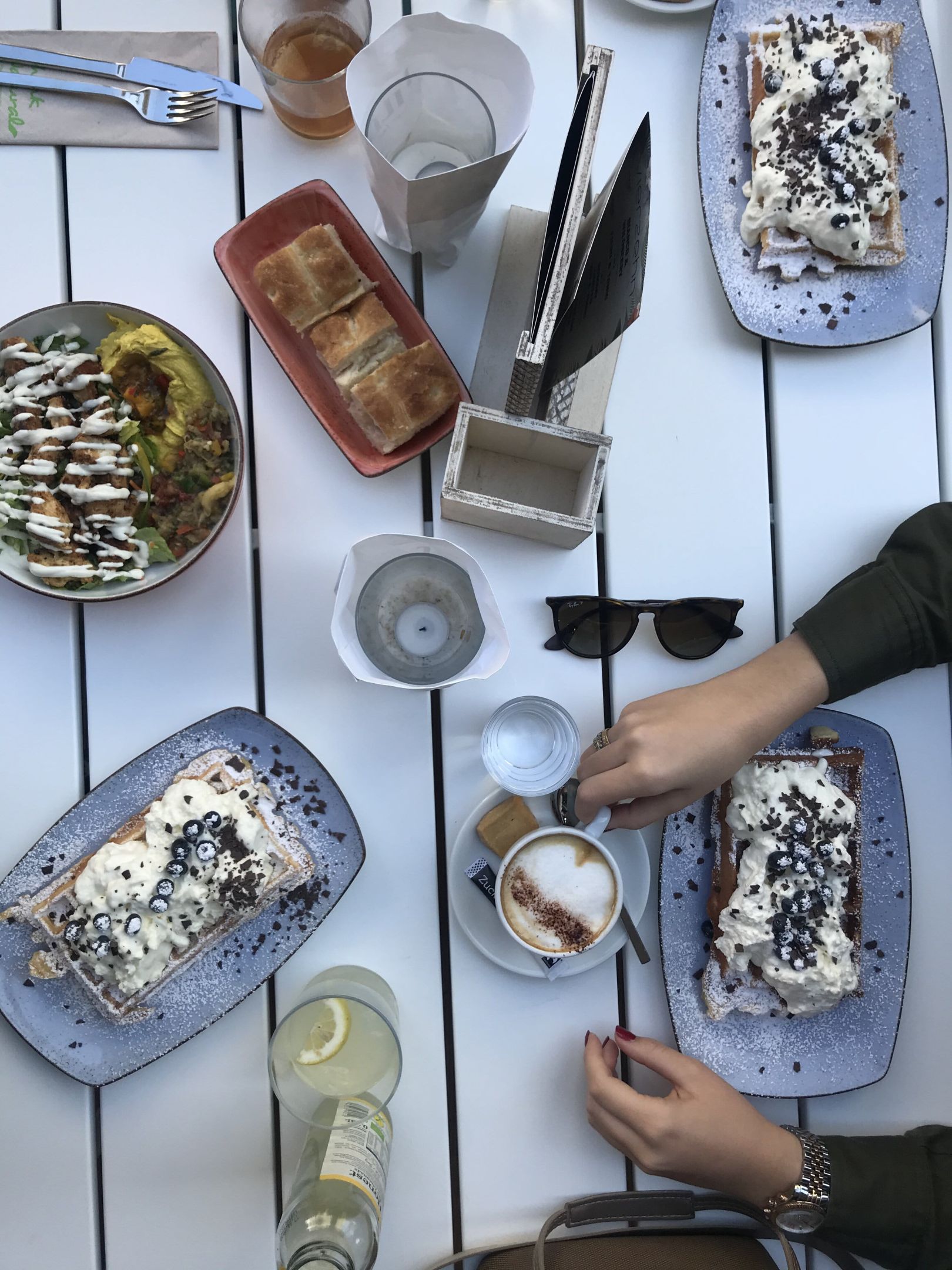 Snapshot from our first meeting, 15.10.2019, Lörrach
Our target group is women from the surrounding area, it being Lörrach and Basel (100km away from Lucerne) – small disclaimer, we therefore use German during our meetings – between 20 and 35 years old, more or less.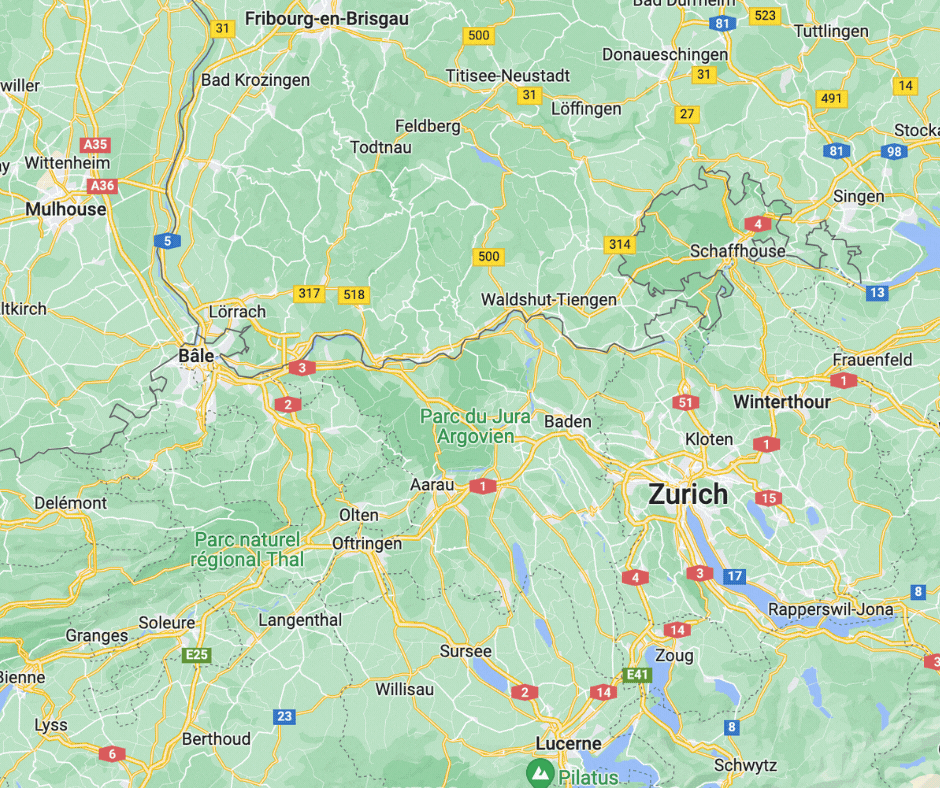 Where we started…
After having had brainstorming sessions at several Kaffee Kuchen dates, we decided that the best way to reach our people was to be active on social media. Our choice concerning which platform we wanted to use for that purpose was easily made: Instagram became our holy land! It was certainly THE platform used by our target group. And just like that, our first post saw the world in February 2020 where we simply presented the community and its aims. Alright, the Instagram account is ready, an e-mail address is created, so what now? No profile picture yet, no following no followers no…nothing. After having chosen a temporary profile picture – before creating our own logo, the next step was to gather followers… But how? Well, simply by connecting friends from friends who would then give us a shoutout by posting the page in their story. Another great way to increase the reach was to keep our page active by posting inspiring, relatable content; in other words, seek for attention in order to gain visibility.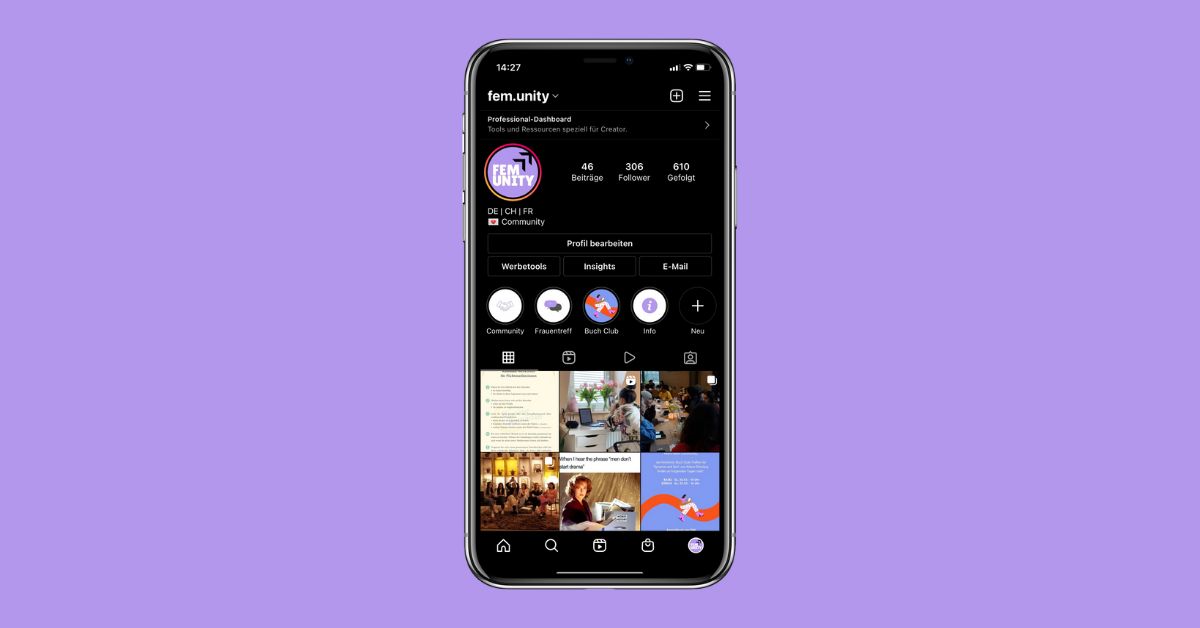 Today, we are proud to say that we count more than 300 beautiful people on Instagram, Malaika and I are planning to extend to other social media platforms, and we just had our first meeting in Zürich last week! So yes, we are growing and are aiming big!
Now that you know how FemUnity was born, lemme tease you about what awaits you in the next posts…
You'll get a glimpse on what we did so far – offline and online! We plan to talk about event management and community building sharing our experience. Other interesting topics related to women in business will be posted here…
We rise by lifting others!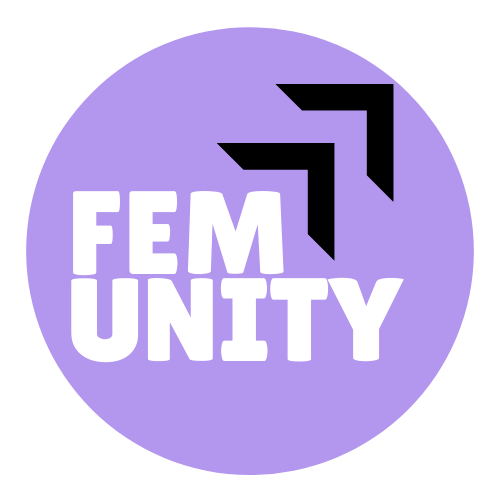 Follow @fem.unity on Instagram for more! 
Warning: It ain't prohibited to check the page now, but you might get a spoiler on my upcoming posts, just sayin'…