Is it really a deal when you do not need it?
November 26 is here and a long weekend shopping marathon is upon us! The stores are waiting for their bargain hunters. Prices are dropping significantly; the festive season is approaching and lots of goods are being added to the shopping basket. Working in retail, I have come to realize that people unconsciously consume just because a price is reduced and I honestly doubt they will ever use those goods or discard them as waste.
This annual event calls for deals and helps many customers to buy their desired products or services at a very attractive price. However, it does not always entice many of us to be conscious consumers and buy unnecessary items. So, in many cases, it can also work vice versa.
Most of us are not only on the lookout for deals on products that we actually wanted to buy, but end up getting overwhelmed by the discounts and consuming more and more. This promotion does not always benefit our budget in the end but leads to over-consumption.
Companies offer many products at ridiculous prices that they could have easily sold at their original price.
No doubt the sales numbers may be impressive, but consider the price: extra hours, extra compensation, and extra hassle in return for minimal purchases from consumers who likely will not be back until next year.
So is this ultimately a business? Are these consumers becoming customers or evaluating their purchases? Did these people buy what they were really looking for and did it ultimately benefit their budget?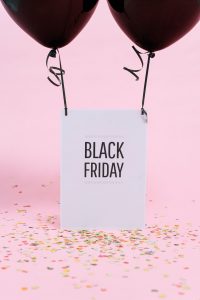 To answer the above question: In most retail stores, especially local stores. Black Friday shoppers have little or no loyalty to a store and only buy stuff on rare occasions – and those sales usually yield a low return on investment. If you run a store or any other type of business 360 days a year, your profit is not assured on a single day. And if you buy as much in one day as you could have bought in many months, your desire to buy more during the sales period or in general will not diminish.
Usually, this day falls right before Christmas, and this year is no exception. So that means people will still go shopping for needed labor and gifts. This means that businesses are already expecting higher numbers and that customers will go shopping even if they bought large quantities on BlackFriday. So in both cases, it's arguable whether or not both sides take advantage of the day.
In any case, Black Friday remains a controversial topic, like any big fact. It brings with it many good aspects, like any unique event. It's up to shoppers to decide how to "invest" their money wisely, and up to retailers to decide whether to go with the flow and target one-time customers or build long-term relationships. In addition, it's worth considering: Are retailers participating in Black Friday because their competitors are, or is it in line with their own shopping strategy?
As a consumer, I am intrigued by this day because I look forward to buying a few products at half price. On the other hand, I am also worried that I will not have self-control and will consume too much junk. As a retail employee, I am happy for people who can finally buy the things they need at a reduced price. But I am also disappointed that the store is paying a lot of labor time and giving away valuable items to customers who will probably never invest in that particular store again or simply come back next year for Black Friday.
Consumption is challenging, right?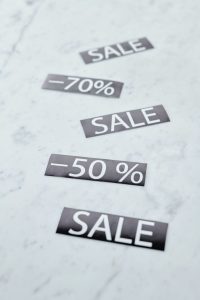 As can be seen from my statements above, there are both positive and detrimental effects of Black Friday, but that is a reflection of industry choices and consumer behavior. No one forced any retailer to participate in this event, and accordingly, no one forced us to buy more.
A solid strategy by both retailers and consumers can result in Black Friday bringing the illusion of profit to both parties.
https://uk.businessesforsale.com/uk/search/businesses-for-sale/articles/black-friday-helpful-or-harmful