When you are exploring a new country it always includes local dishes to get a real taste of the country's cuisine. Pastel de Nata, bacalhau, Port wine. How much do you know about Portuguese cuisine? Beyond this well-known food, there is much more to try. If you like seafood and a Mediterranean diet, then you'll enjoy Portuguese cuisine for sure. It also includes a wide range of meat (with a strong preference for pork), vegetables, and sweets. Flavors and ingredients also vary across the different regions of Portugal. From this post you will find out more about Portuguese traditional food.
Sweets
Pastel de Nata – Portuguese egg custard tart pastry dusted with cinnamon. The best Pastel de Nata is known as Pastel de Belém, the birth place of the Pastel de Nata. The recipe is a closely guarded secret since the very first pastéis were made in 1837. Of course, a visit to Pastéis de Belém is mandatory, but you can find equally delicious versions of this sweet treat elsewhere in Lisbon.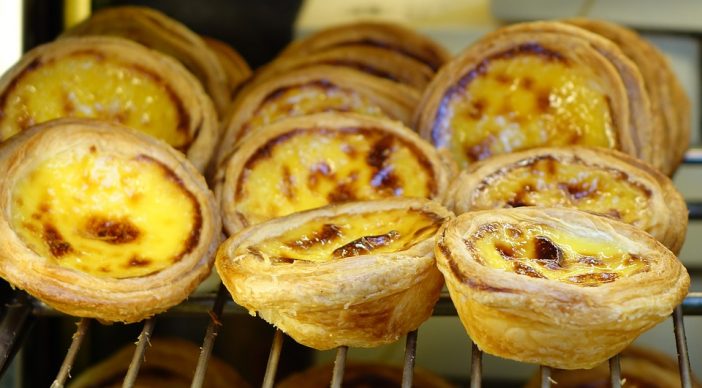 Arroz Doce (Portuguese Sweet Rice Pudding) is one of the most popular and traditional desserts in Portuguese cuisine.  It is deliciously creamy and is made with cooked rice, lemon, milk, sugar, and eggs.
Queijada is a traditional Portuguese pastry originating from Sintra. You can find it almost in every pastry shop throughout Portugal. There are many variations, like with oranges (queijadas de laranja) and coconut (queijadas de coco).
Food
Bacalhau (Salted Cod Fish) is the star of the country's cuisine and it's been cooked for over 500 years. Bacalhau is something you'll find everywhere in many different forms – in sandwiches, stewed in a mix of tomatoes and onions, fried with some eggs and potatoes. There are hundreds of recipes of dishes with Cod fish in Portugal.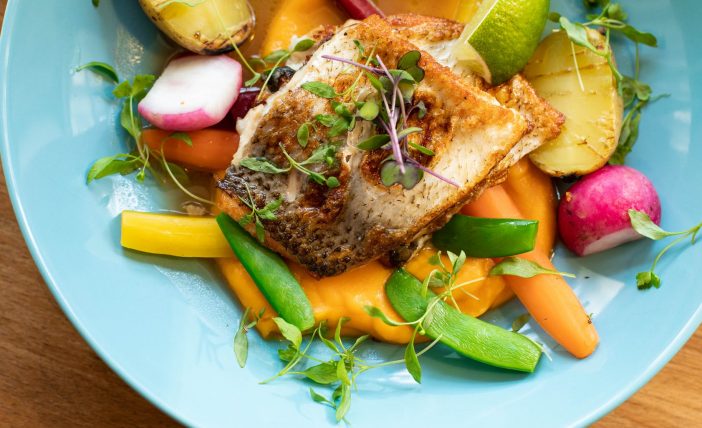 Aside from bacalhau, one of the most popular seafood dishes is  Polvo à Lagareiro (Octopus). Polvo à Lagareiro refers to a Portuguese seafood dish made with boiled and roasted octopus served with "punched potatoes", garlic, and a generous amount of olive oil. Polvo à Lagareiro literally means 'octopus and olive oil'.
Carne de Porco à Alentejana is a savory combination of Portuguese Pork, Littleneck Clams, and Potatoes. If you prefer meat this traditional Portuguese dish is not to be missed. Carne de Porco à Alentejana is one of the most traditional (and widely popular) pork dishes in all of Portugal.
Caldo Verde ('green broth') is a popular soup in Portuguese cuisine.  It was born in Northern Portugal, more specifically in the Minho region. It's traditionally made with potatoes, chorizo (or linguica), kale (or other leafy greens like collard greens), and olive oil. This soup is usually accompanied by corn bread.
Cozido à Portuguesa – traditional Portuguese boiled meal usually consists of chicken, pork, beef, smoked sausages (chourico, morcela), vegetables (cabbage, beans, potatoes), and other ingredients. All the ingredients are cooked together in a single pot with different ones added at different times. The result is a rich and satisfying dish that the Portuguese consider part of a national treasure. There is also a very famous Cozido à Portuguesa in Sao Miguel (Azores), boiled in water from volcanic origins.
Sardinhas Assadas  is a simple but popular dish of freshly grilled sardines that originated in the Lisbon and Vale do Tejo regions. It is a summer favourite, especially during big festivals like  St Anthony Festival on June 12, in the Alfama district of Lisbon.
Drinks
Port wine is a sweet wine produced exclusively in Portugal's Douro Valley which is around 100 kilometers east of Porto. Douro is the oldest demarcated wine region in the world and was declared World Heritage by UNESCO in 2001. There are several varieties of Port wine, and some of the most popular are Tawny, Ruby and Vintage. This is the most famous and prestigious Portuguese wine.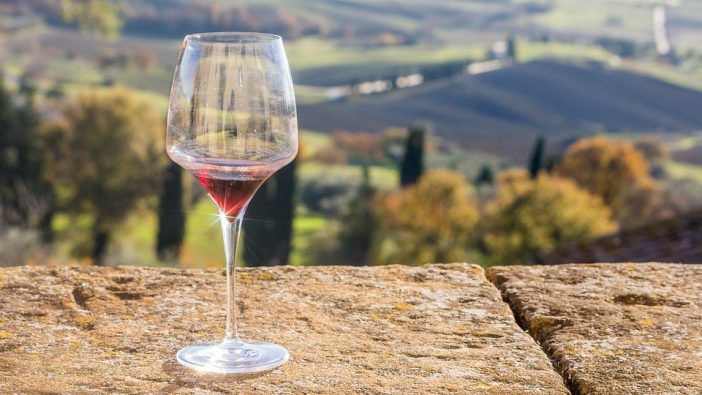 One of the several Portuguese wines that is starting to be appreciated all around the world is Vinho Verde. The second top exported Portuguese wine which is made from slightly under-ripened grapes. It is a typical Portuguese wine, usually with high consumption during spring and Summer time when it is best served cold.
Ginjinha is a Portuguese liqueur made from cherries. It is usually served in small shot glasses or edible chocolate cups. Francisco Espinheira, a Spanish immigrant in Lisbon, was the first to sell this sweet cherry drink in his small bar in the heart of the Portuguese capital. The bar is still family-owned, passed down through five generations.