Consider the last time you brought home a haul of fresh fruits and vegetables, looking forward to a week of healthy eating, only to have your berries go bad overnight, your greens wilt in the fridge and the avocados go soft on the counter. Wasting food can be frustrating, and a hit on your wallet. 
You're hardly alone in these frustrations—the world has a staggering food waste problem. The UN Environment Programme estimates that a quarter of the agriculture sector's water, and land greater than the size of China, goes toward producing food that is ultimately uneaten.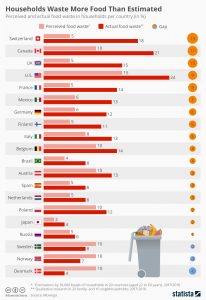 Source: Movinga, Statista
Fortunately, retailers and others are innovating new technologies, foods, and strategies to minimize waste.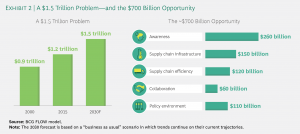 Source: BCG
Here are 3 revolutionary initiatives that are fighting food waste:
Bread Beer 

Source: Toast Ale
In 2016, activist Tristram Stuart launched a beer called Toast Ale, brewed with surplus bread. In the UK, bread tops the list of household food waste, with 24 million slices thrown out each day. Toast Ale uses the grains from otherwise-wasted bread to replace malted barley. With its roots in England, Toast Ale is also brewed in New York, Rio de Janeiro, Cape Town, and Reykjavik. 
"I know bread was being wasted all over the world in industrial quantities while it is still absolutely fresh. Beer is a way of getting the message out that actually, we can correct this problem by having a massive celebration," says Stuart.
Follow Toast Ale on Instagram.
Using Food Waste

to Make Buildings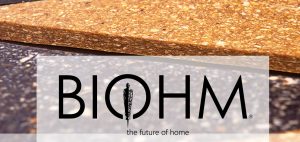 Source: Biohm
Biohm, a 'biomanufacturing' company is creating building materials from mushrooms, orange peel, cocoa husks, and other food waste. The London-based company has developed an alternative to wood-based sheet materials made from waste by-products from the food or agricultural sectors. 
Called Orb, the composite material is 100% biodegradable and vegan and can be molded into shapes.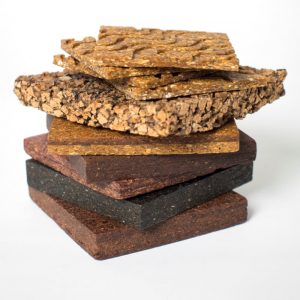 Source: Biohm
Biohm has also developed a world-first insulation panel made from mycelium – the white, thread-like roots that grow from fungus. The natural mushroom fibers can outperform some insulation products.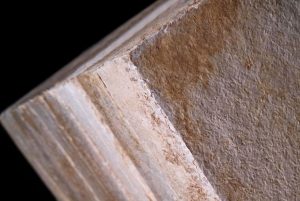 Source: Biohm
Watch this video to find out how Ehab Sayed, Founder and Director of Innovation at Biohm, plans to revolutionize the construction industry.
Follow Biohm on Instagram and Twitter.
Composting Food Waste 

Source: Maeko
When food waste goes to landfills it releases methane, a greenhouse gas more potent than carbon dioxide. One way to make sure your leftovers aren't left to rot like this is to put them to use by turning them into compost.  
Maeko, based in Kuala Lumpur, has invented a machine that produces compost. The machine crushes the waste and agitates it to speed up the process – resulting in a bio-organic compost that's ready to use within a day (this usually takes between six and 24 months).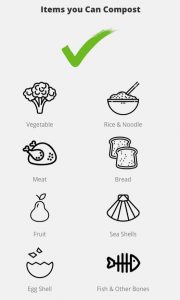 Source: Maeko
As well as its range of industrial composters – aimed at shops, restaurants, hotels, schools, and more – Maeko is introducing the appropriately named Munchbot, a small-scale portable composter for home use.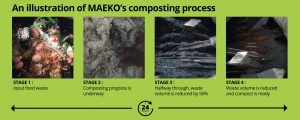 Source: Maeko
"Recycling 1 tonne of food waste using its rapid-composting method, rather than sending it to landfill, prevents greenhouse gas emissions that would otherwise take 398 trees a year to absorb", Maeko says.
Check out my latest post if you're interested in learning more about this topic: