Ever heard of

Co-Living

? 🏠
The rise of digital nomads in the past years sparked an interest in co-living spaces as perfect accommodation solutions to help individuals overcome the lifestyle's solitude. Co-living places attract people from all over the world with different backgrounds and diverse skillsets. They support entrepreneurship by providing an atmosphere for sharing ideas, knowledge, and experiences. It's all about collaboration and openness in the world of the sharing economy.
Trying Co-living Myself

Personally, I only stumbled upon co-living a few months ago. The idea of living with strangers who share similar values fascinated me immediately, plus I knew it was the best way for me to get involved with digital nomads communities. Hence, I used homeschooling to my advantage and went ahead and booked my trip to Madeira (I will explain my choice of location in another blog post!). With Borderless Co-living as my co-living community I made a fantastic choice. My trip was short and intense; within few days, I established deep human connections and got (most of) my work done!

👉🏽 It was the most refreshing, fun, and inspirational time I had in a while (especially living in a pandemic). But more about it in my next post. So, stay tuned if you want to see more footage of my Co-living experience!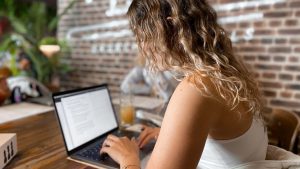 Let me know in the comments below what you think of my first video and if I made you curious to try it yourself.
+ don't forget to check out my other blog posts! 🤎