LinkedIn nowadays plays an important part in job hunting, even in little Switzerland. According to the user statistics of the Swiss Web Agency Comvasion, 2.9 million people in Switzerland have an account on LinkedIn. This means: Almost every third resident has at least opened a profile on the platform – just to then abandon it a few days later, at least in some cases. However, if you are open to job opportunities, you should make sure to maintain a recruiter-friendly profile.
Stephanie Indlekofer (31) is a recruiter by profession and will tell us a bit about her work and what role LinkedIn plays within that field but first let me introduce her: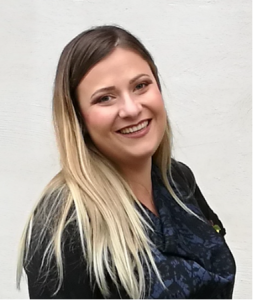 Want to know more about how Stephanie looks at your profile? Then click on the video. No worries, you don't have to watch the full video – there are chapters. Enjoy!
If, after the video, you still have questions, please add them in the comment section below. We'll update the post by the end of April with the answers.
This post is part of a content campaign on the topic "Jobhunting in Switzerland".
Do you want to read more? Check out my other posts:
Do you want to know more about the author, the campaign, or subscribe to the newsletter? There you go: