Clubhouse is a new social media with phenomenal growth and an unusual (in the 21st century) approach to communication. It's an app where many rooms are created. Each room is something like a radio station that a user can join and become one of the listeners there. What is the most unique here is that at any time a moderator can hook you onto the stage – make you an active participant in a discussion. There ordinary people have a chance to enter into a conversation with some stars and influencers.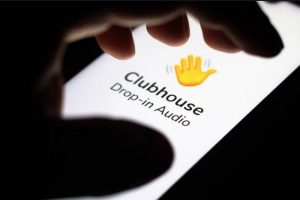 Clubhouse was created in April 2020 but experienced the boost of its popularity in January – February 2021 when famous people such as Elon Musk and Mark Zuckerberg started using it. Within only 6 days (28 Jan – 2 Feb) more than 1 Mio new users. The growth could be even more rapid but some reasons limit it. What reasons? Wait for the next posts!
Numbers show that people have a real interest in audio communication. From 1st to 16th February the number of Clubhouse users expanded from 3,5 to 8,1 Mio users worldwide. The reason behind such rapid growth is simple: people are tired of fancy pictures and entertaining videos. Now they need deep insights and real dialogues. This tendency was observed already a year ago. Podcasts began to revive and gain popularity.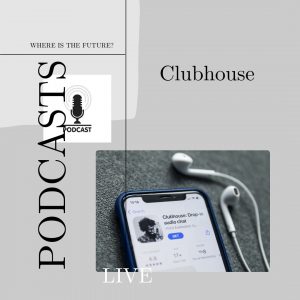 Clubhouse – Podcasts 2.0
Some experts share the opinion that Clubhouse might replace traditional podcasts. Why? The communication at Clubhouse is more real and natural and they do not require any preparation in advance. Everything is life and there is no chance to edit, cut and modify discussions. That makes them more sincere and, therefore, interesting.
How do users build their communication at Clubhouse? There are already some popular formats such as:
Group interviews where almost everybody can ask a famous person or a star a question.
Flood chat where some random people can discuss whatever issues.
Audio plays like the theatre but for ears.
People are tired of a beautiful picture. They want quality content. People are ready to hear and to listen. And that's the reason why Clubhouse is growing.
Are there other reasons? Yes! More about them in the next posts.