Did you know that the friend of a friend of your friend can influence your weight? Me neither, but the researchers Nickolas A. Christakis and James Fowler did a study on how social connections shape our lives, published in the Journal of Cognition and Culture. The impact third-degree relationships on weight have and how strong the influence of a person we don't even know on our lives must be, is incredibly high. James Fowler explained the results of his study in a video for poptech: 
If you have watched the video, you now know why it is important to keep the positive people in your life close to you and why you should scroll down your Facebook page or your contact list on your phone every now and then to reach out to old friends and acquaintances. If you did not watch the video (which is a shame!) then the answer would be: because your social network defines who you are and it is easier to reconnect to people you were already in contact with at some point in your life.
Reaching out to Strangers Online
Reaching out to people you don't know but would like to get in contact with for some reason, is a different thing. If you have not tried to do so yet you'll have for sure experienced the other side: receiving friend requests from strangers. Haphazardly adding people to your social network might seem appealing at first, but especially when you are actively looking for a job, it makes sense to put some more effort into it than simply clicking on the "add friend" button.
A good start would be to write a purposeful message in addition to the friend request. This could be something like "Hey there. I have come across your profile and saw that you are working in the hotel industry. As I am currently looking for a job in the same field, I could use some advice on the local job market. Would you mind helping me?" Make sure your message has a clear meaning, but also make sure your opponent doesn't feel like she/he/they were stalked by you. So for example, if you looked her/him/them up, don't write about intimate details of their personal life that you might have come across during your research.  This might sound obvious, but reality shows it is not that clear to everyone.
One thing that often works out nicely, is to compliment the person, for example regarding a remark about a comment they made on a post and you both read. Why? Because everyone likes compliments. To sum this up: Approaching strangers on social media requires a lot of "Fingerspitzengefühl".
Moreover, keep in mind that every social network has its own rules. So when you do send a direct message on Instagram, make sure the text is unique and non-generic, demonstrating that you took the time to study the person's feed. On Facebook make sure the person you are reaching out to knows where to place you or why you are reaching out to them (see example above). Sending a direct message on LinkedIn is similar to Facebook with a clear emphasis on the professional level.
Clearly there are more ways to network than simply sending a direct message.
Comment on posts, state your opinion, engage in ongoing conversations.
Another thing that has always helped me in foreign countries, is to reach out to Facebook Groups, people on MeetUp, Internations, and groups alike. Groups and communities, that were relevant in regard to my quest.
Want to know more about the author or the campaign?
There you go: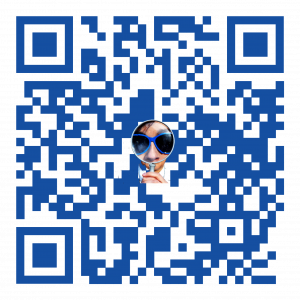 Moreover, you are heartily invited to read on: